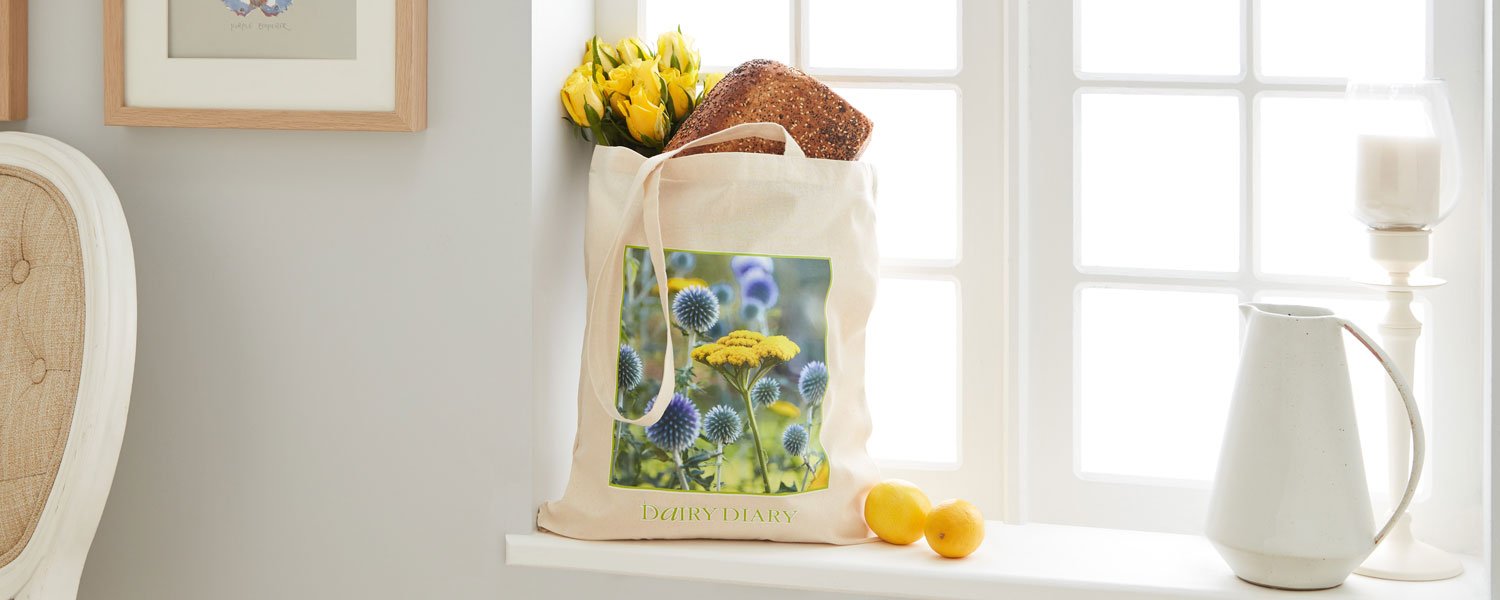 Dairy Diary Shopping Bag
Limited edition tote bag.
Easy to store and perfect for a supermarket shopping trip.
Dairy Diary Shopping Bag £5.99
Always keep one to hand
We just adore this lovely shopping bag.
It's roomy enough for groceries or a few cheeky spur-of-the-moment purchases, but also folds flat so that it will easily fit into a handbag.
And the pretty design – and Dairy Diary logo – is featured on both sides.
Keep one in your bag and a few in the car!
It's an affordable treat and would also make a great gift for a Dairy Diary fan.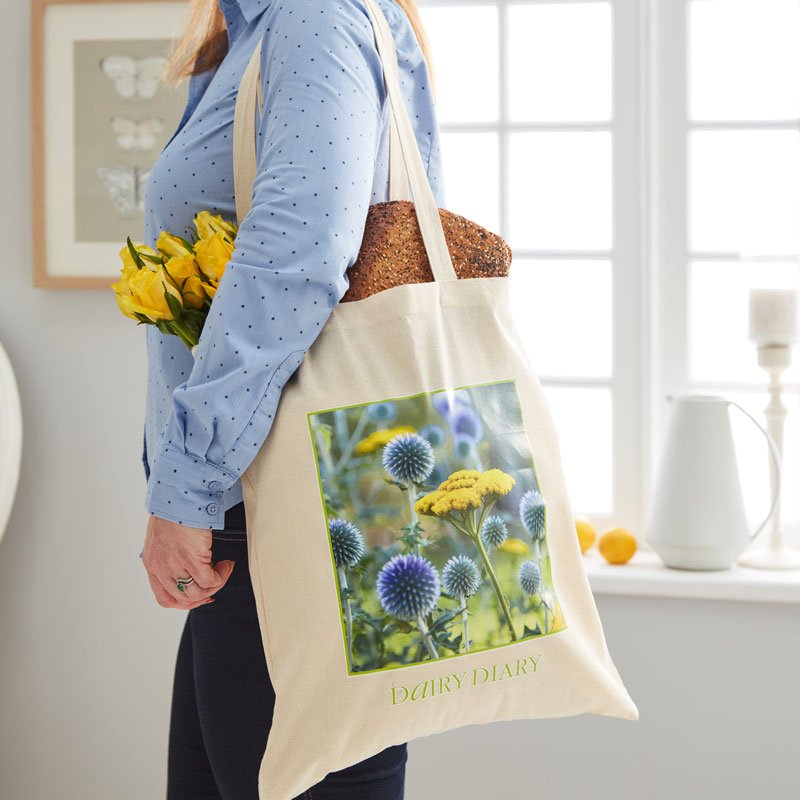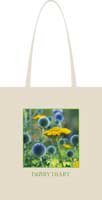 Dairy Diary Shopping Bag
£5.99