Toffee Apple Crumble
Toffee Apple Crumble is a gorgeous recipe from the
Dairy Diary
2021.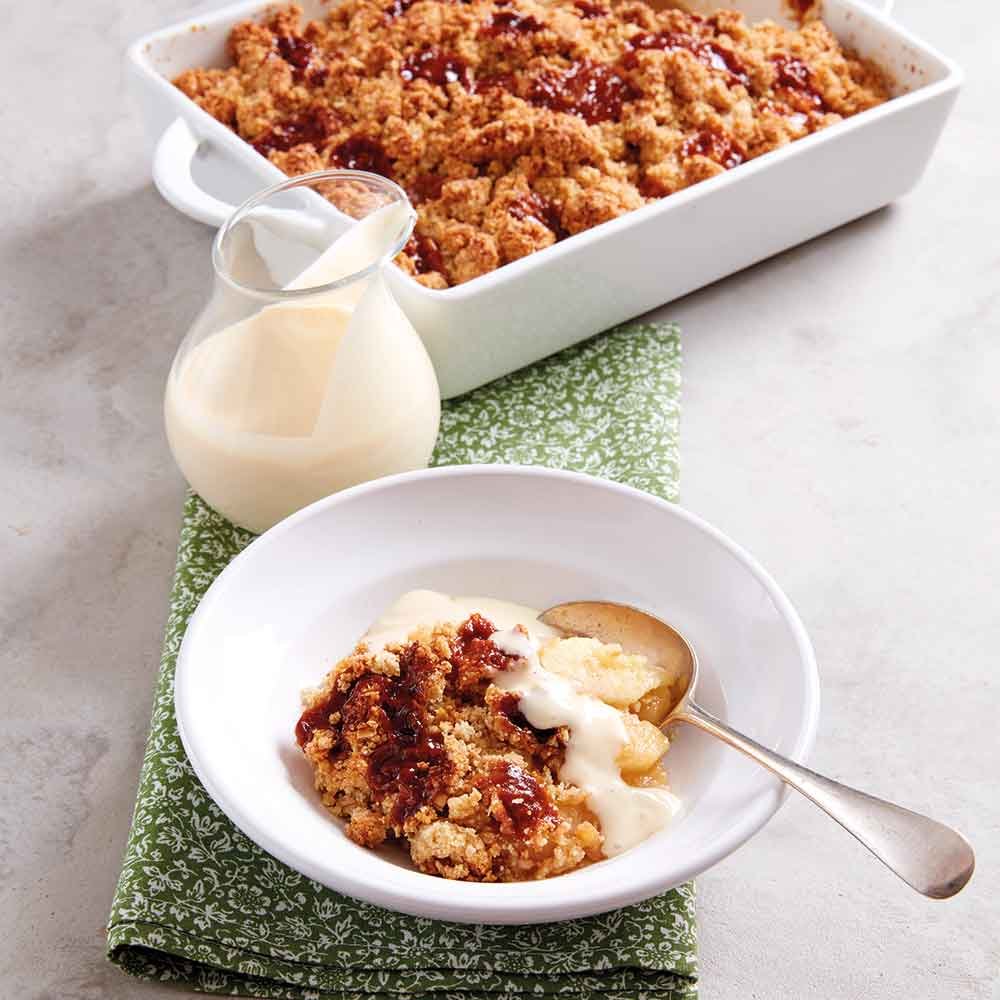 Ingredients
Butter 150g (5oz), cut into small cubes
Rolled oats 150g (5oz)
Ground almonds 150g (5oz)
Demerara sugar 110g (4oz)
Cooking apples 2 large
Dessert apples 2 medium
Orange or lemon juice 1 tbsp
Golden syrup 3 tbsp
Fudge 50g (2oz), cut into thin slivers
Cream, custard or ice cream to serve (optional)
Instructions
1
Preheat oven to 200°C/180°fan/Gas 6. In a bowl, rub butter, oats and almonds to an even crumb. Add sugar and mix through.
2
Peel, quarter, core and thinly slice all apples. Put in a 2 litre (3½ pint) ovenproof dish. Sprinkle with juice, drizzle with syrup and roughly mix in.
3
Spoon crumble mixture evenly over apples and scatter with fudge slivers. Bake for 40 minutes until piping hot and lightly golden. Stand for 10 minutes before serving with cream, custard or ice cream, if you like.
Emily Davenport