Spanish Chicken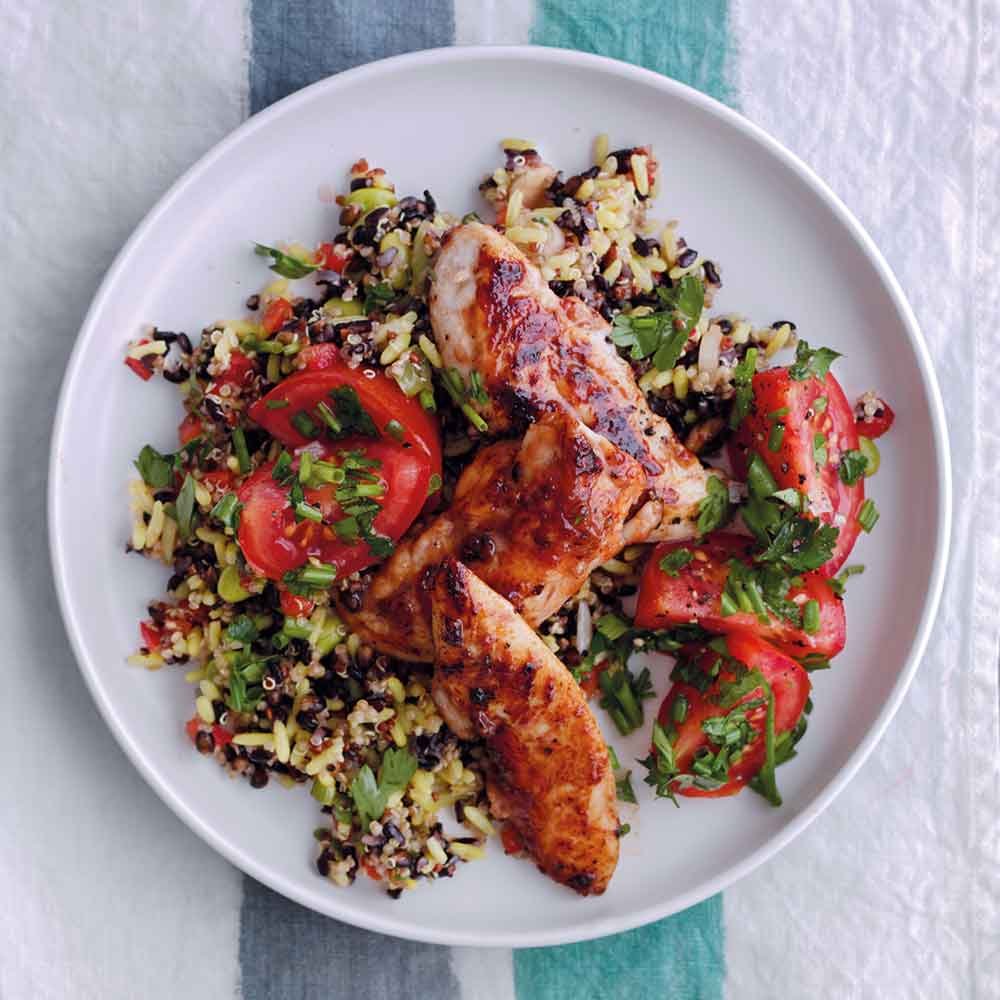 Ingredients
Membrillo (quince paste) 50g (2oz)
Apple juice 2 tbsp
Olive oil 3 tbsp
Ground cinnamon good pinch
Ground ginger ½ tsp
Salt and freshly ground black pepper
Chicken mini breast fillets 350g pack
Tomatoes 4, cut into wedges
Chives, parsley or basil a handful, torn or chopped
Red wine vinegar 1 tsp
Cooked rice, quinoa and vegetables 250/300g microwave pack to serve (optional)
Instructions
1
Soften the membrillo in a large bowl with the apple juice, 1 tablespoon of the oil and the spices, salt and pepper. Stir in the chicken pieces and leave to marinate for 10 minutes.
2
Place the tomato wedges on a plate and scatter with torn or chopped herbs, vinegar and 1 tablespoon oil.
3
Heat a large frying pan over a medium heat, add the remaining 1 tablespoon oil, then put in the pieces of chicken in one layer and fry for about 3 minutes on each side until caramelised and cooked through.
4
Serve on a bed of rice and quinoa and mixed vegetables with the tomato salad.
Emily Davenport