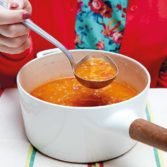 Smoky Tomato & Red Lentil Soup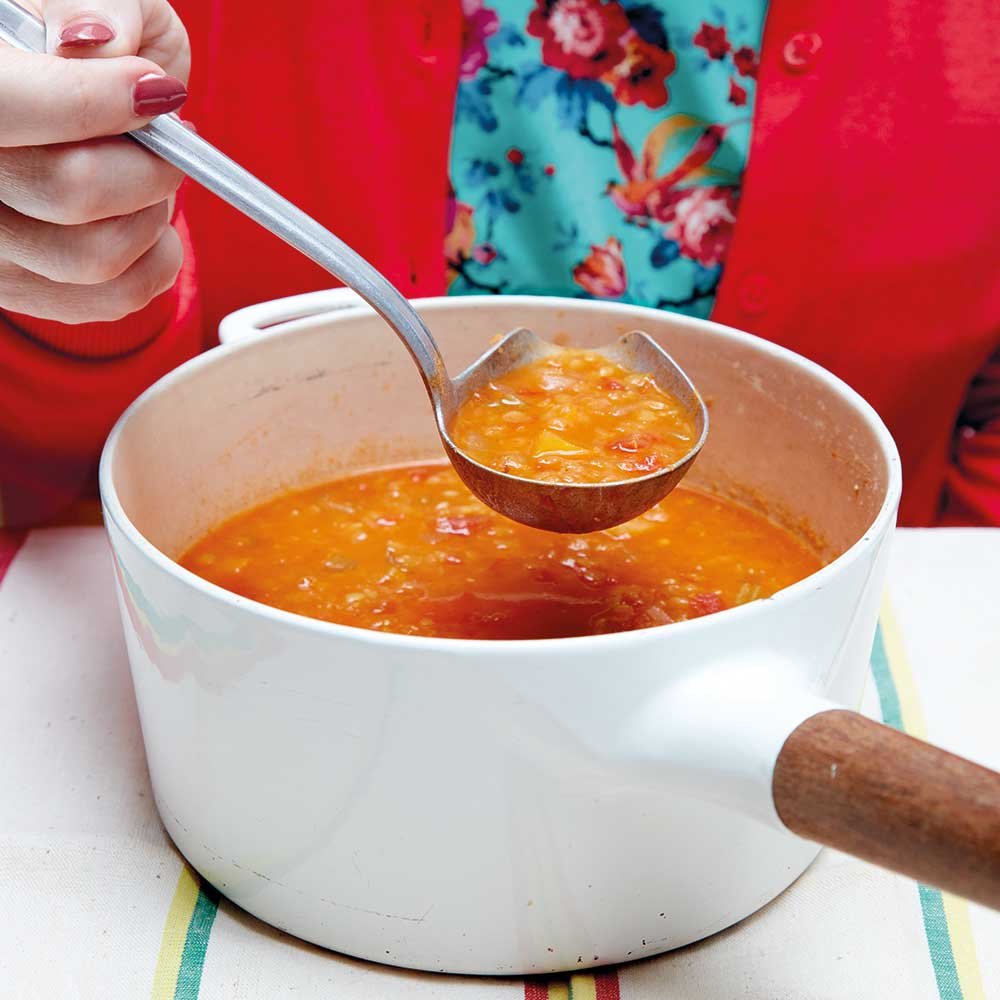 Ingredients
Sunflower oil 1 tbsp
Onion 1, peeled and chopped
Carrot 1, peeled and chopped
Celery 1 stick, chopped
Red lentils 110g (4oz), rinsed
Smoked paprika 1 tsp
Chopped tomatoes 227g can
Water 750ml (1¼ pints)
Vegetable stock cube 1
Salt and freshly ground black pepper
Instructions
1
Heat the oil in a saucepan over a medium heat, add the onion, carrot and celery and cook for 5–7 minutes until the vegetables have softened.
2
Add the lentils and paprika to the pan and cook for about a minute, stirring continually. Add the tomatoes and water and crumble in the stock cube. Bring to the boil then reduce the heat, cover the pan and simmer for 20 minutes or until the lentils are tender. Season to taste with salt and pepper.
3
Spoon the soup into warmed bowls, or purée using a stick blender or in a food processor before serving.
Emily Davenport