Scottish Smokies in Hot Cream Sauce
Try these lovely Scottish Smokies in Hot Cream Sauce taken from the
Dairy Diary
2020.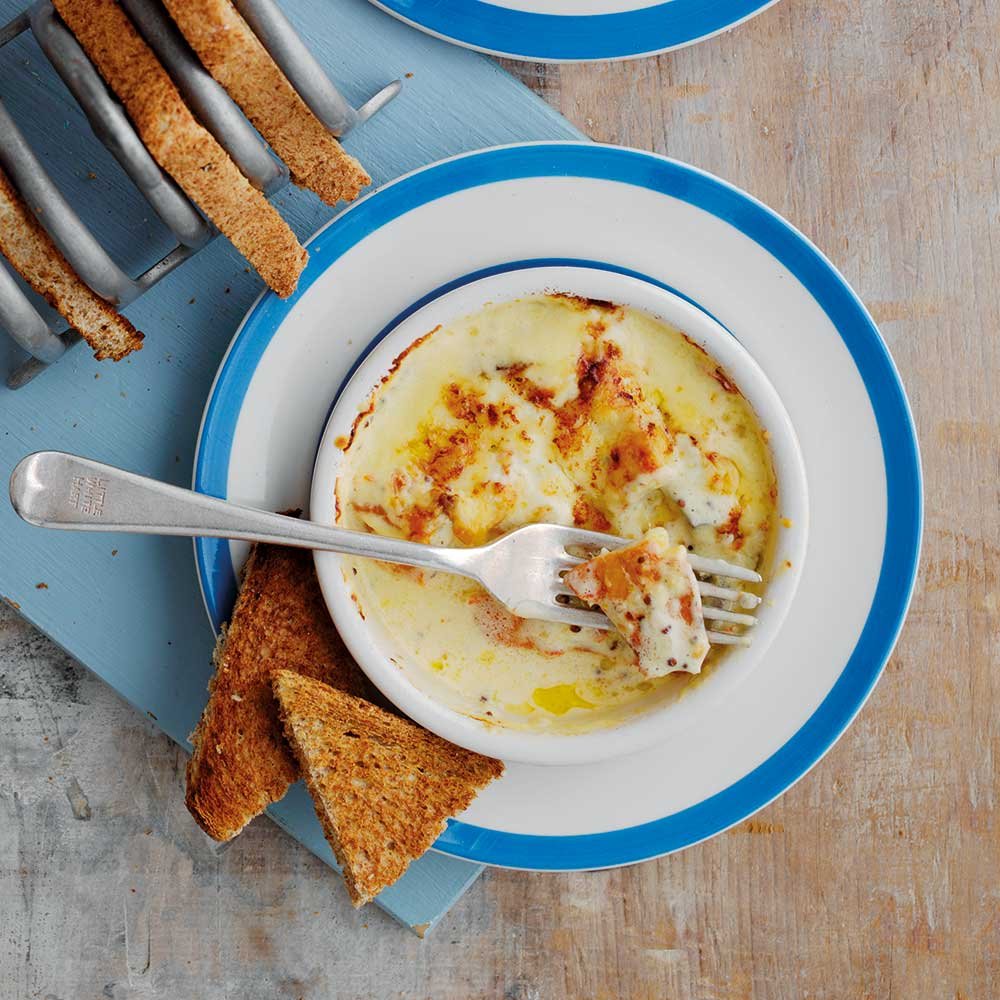 Ingredients
Scottish kiln-smoked kipper fillets with butter 200g boil-in-the-bag pack
Double cream 150ml (¼ pint)
Coarse-grain mustard 2 tsp
Hot horseradish sauce 2 tsp
Finely grated extra mature Scottish Cheddar 4 tbsp
Toast to serve
Instructions
1
1 Preheat oven to 200°C/180°fan/Gas 6. Open up bag of fish, peel off skin and discard. Cut fish into large chunks and divide between two (150–200ml/5–7fl oz) ovenproof dishes. Pop butter from the pack on top.
2
2 Pour a little cream over fish, then mix mustard, horseradish, a little sea salt and lots of freshly ground black pepper in the cream pot. Pour into dishes. Sprinkle with cheese.
3
3 Bake for 12–15 minutes until bubbling, then put under a hot grill to brown the cheese topping.
4
4 Serve with thick slices of toast, cut into triangles for dipping.
Emily Davenport