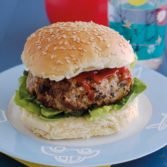 Pork & Apple Burgers
This Pork & Apple Burger recipe, taken from the
Quick After-Work
Cookbook, is really simple and really tasty too.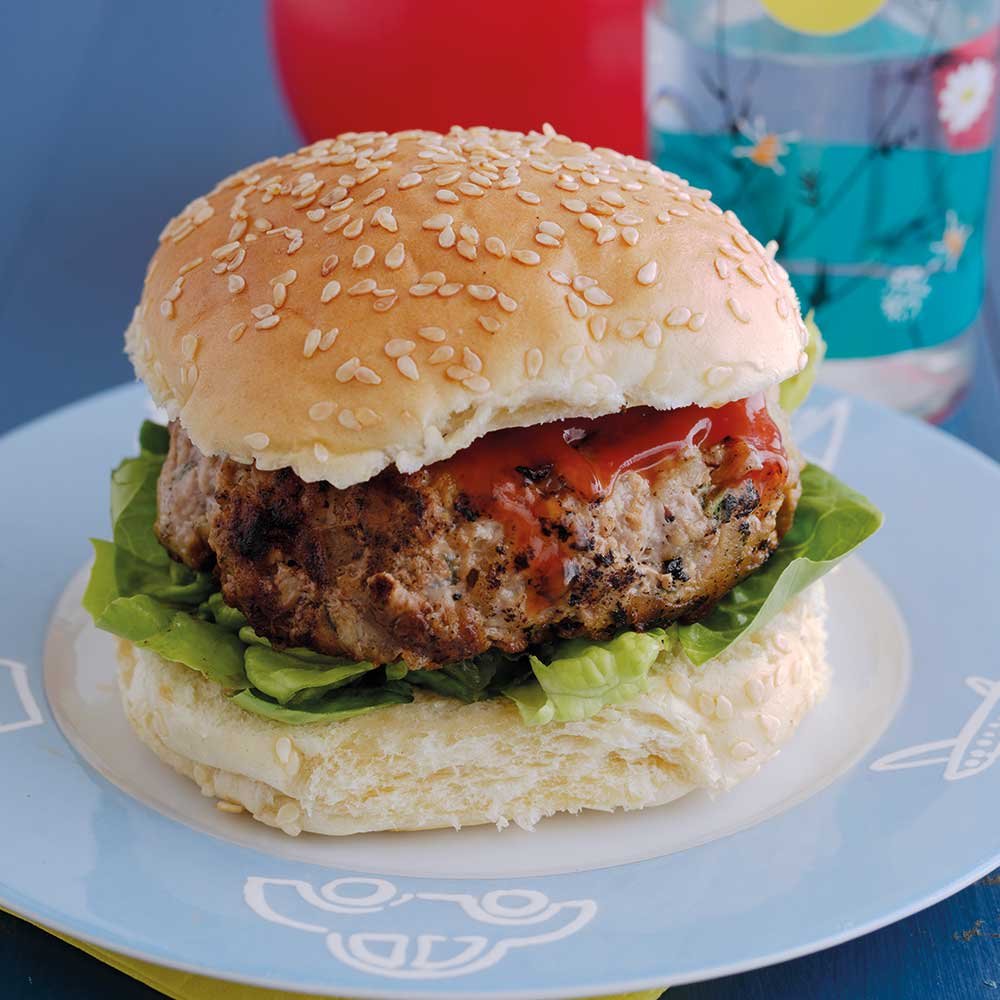 Ingredients
Dessert apples 2
Lean minced pork 500g (1lb 2oz)
Onion 1 small, peeled and finely chopped
Chopped sage 2 tbsp
Salt and freshly ground black pepper
Burger baps, shredded lettuce and tomato salsa or ketchup to serve
Instructions
1
Coarsely grate the apples into a bowl, leaving the skin on, and discarding the cores. Add the pork, onion and sage and season with salt and pepper.
2
Mix the ingredients together well, then divide into four and shape each into a burger shape.
3
Heat a lightly oiled griddle pan or non-stick frying pan over a medium heat and add the burgers. Cook for about 5–7 minutes on each side until they are cooked all the way through.
4
Serve in burger baps, with some shredded lettuce and tomato salsa or ketchup on top.
Emily Davenport