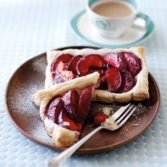 Plum Tarts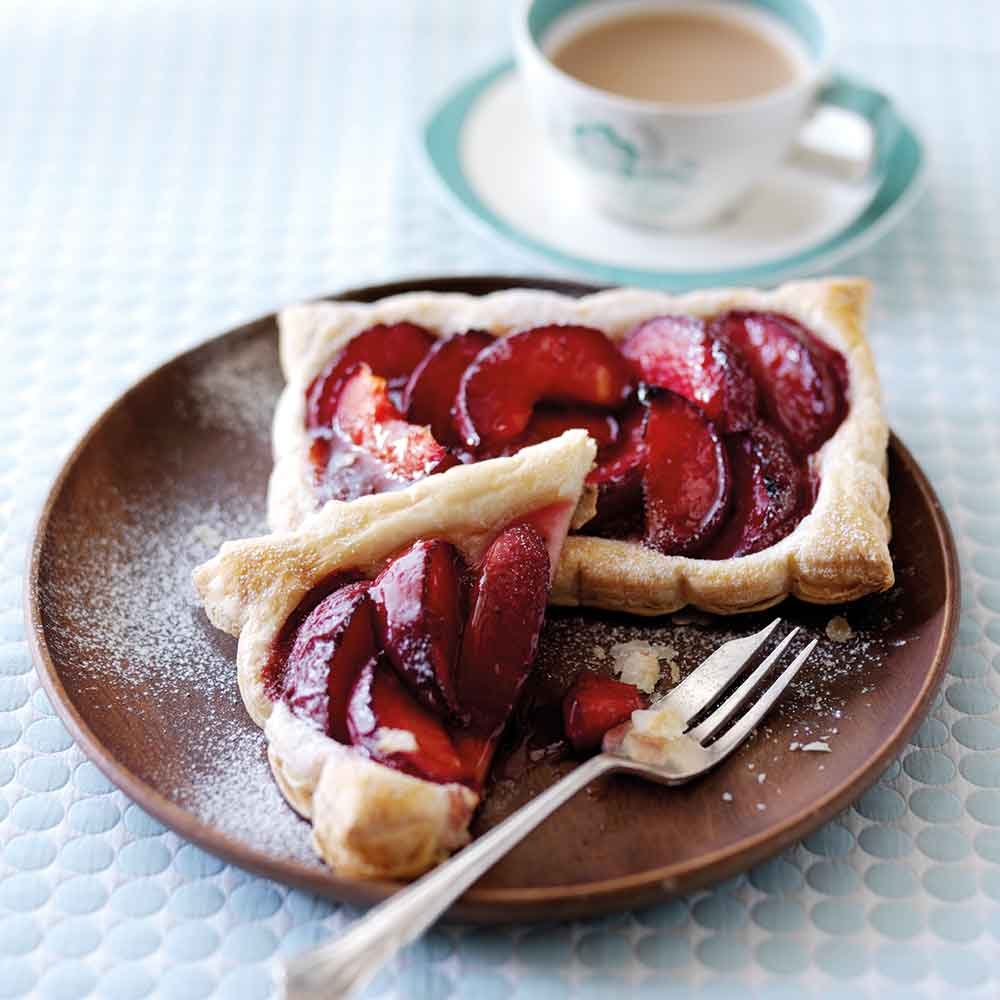 Ingredients
Puff pastry 125g (5oz)
Ripe plums 175g (6oz), pitted and thickly sliced
Milk 1 tsp
Redcurrant jelly or strawberry jam 2 tsp, warmed
Icing sugar for dusting
Instructions
1
Preheat the oven to 220°C/425°F/Gas 7. Roll out the pastry on a lightly floured surfaced to a rectangle measuring 20 x 12.5cm (8 x 5in). Cut it into two smaller 10 x 12.5cm (4 x 5in) rectangles.
2
Put the pastries on a wetted baking sheet. Knock up the edges with the edge of a knife and flute them between your finger and thumb.
3
Arrange the plum pieces on each pastry slice, leaving a small border. Brush the edges with milk.
4
Cook for 15–18 minutes or until the pastries are browned. Brush with the jelly or jam, then dust with icing sugar and serve warm.
Emily Davenport