Nutty Seeded Burgers on Brioche
A delicious Nutty Seeded Burgers on Brioche recipe from
Dairy Diary
2019.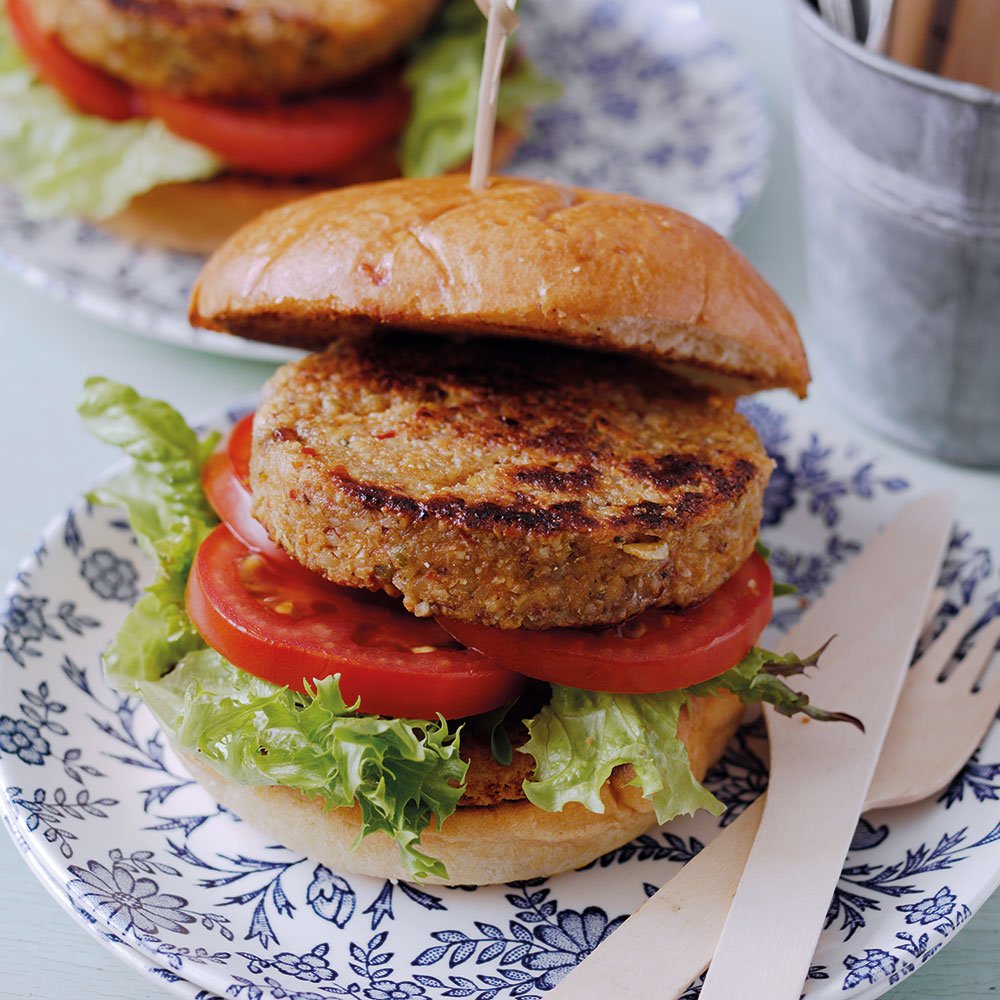 Ingredients
Bulgur wheat 50g (2oz)
Vegetable stock 300ml (½ pint)
Unsalted cashew nuts 50g (2oz)
Brazil nuts 50g (2oz)
Mixed seeds 50g (2oz)
Garlic 1 clove, peeled
Wholemeal bread 1 small slice, torn into pieces
Egg 1
Harissa paste 2 tsp
Sunflower oil 1-2 tbsp
Brioche buns, tomato slices and salad leaves to serve
Instructions
1
Place bulgur wheat in a pan with stock and bring to the boil. Cover and simmer for 15 minutes. Drain well.
2
Place all remaining ingredients except oil, brioche and salad in a food processor and whizz to blend together. Stir in bulgur wheat and season to taste. Shape into four patties, cover and chill for 1 hour.
3
Heat oil in a non-stick frying pan and cook burgers for 4-5 minutes on each side until golden. Serve on brioche with tomatoes and leaves.
Emily Davenport