No-Bake Chocolate Squares
No-Bake Chocolate Squares are a real treat. This easy chocolate bake is so moreish it won't hang around for long, so you might not need the freezer! Recipe taken from
Just For One Or Two
cookbook.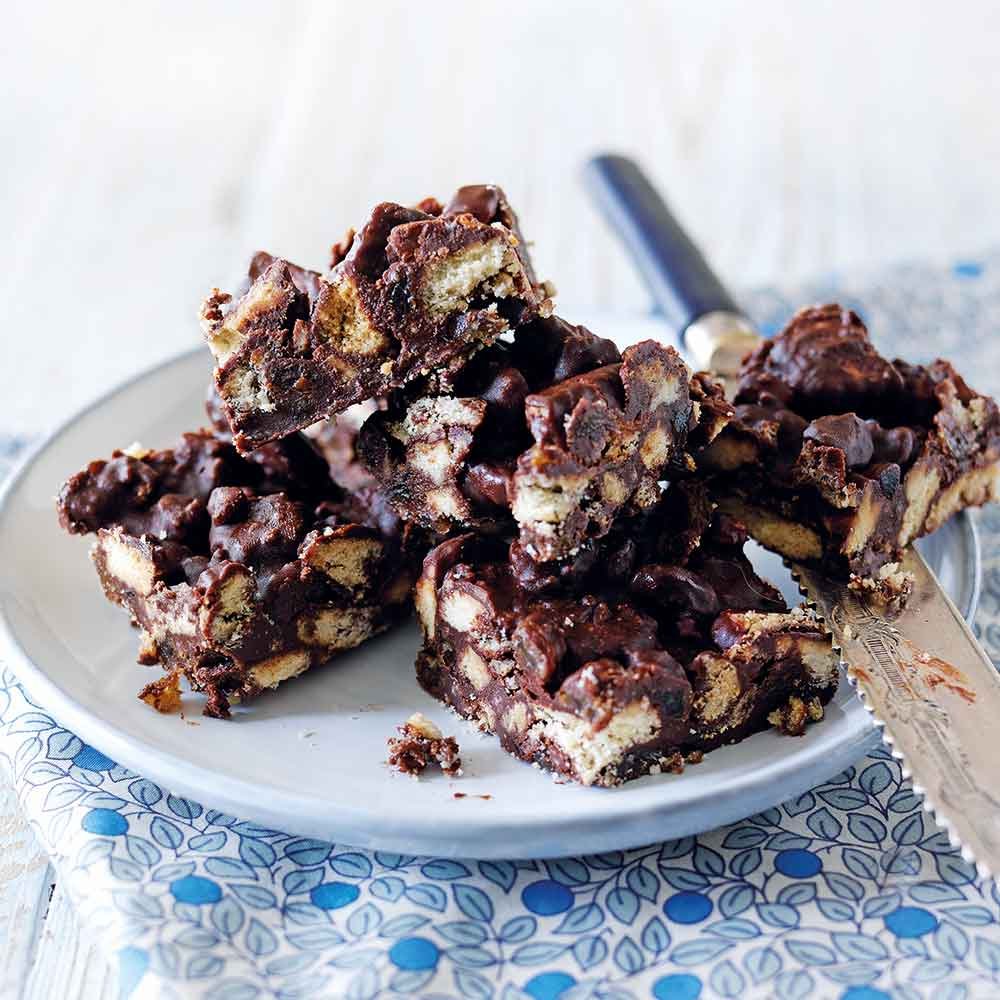 Ingredients
Dark chocolate 150g (5oz), broken into pieces
Butter 50g (2oz)
Golden syrup 3 tbsp
Nice biscuits 200g (7oz)
Glacé ginger 1 tbsp
Sultanas 75g (3oz)
Instructions
1
Line the base and sides of a shallow 18.5cm (7in) square tin with cling film.
2
Put the chocolate into a saucepan with the butter and syrup. Heat it gently, stirring occasionally, until it is melted.
3
Remove the chocolate mixture from the heat. Put the biscuits into a plastic bag and crush them into small pieces with a rolling pin.
4
Stir the biscuits, ginger and sultanas into the chocolate mixture until they are evenly coated. Spoon into the tin, level the surface and chill for
2–3 hours.
5
To serve now: Lift the cling film out of the tin and peel it away. Cut the mixture into 16 squares. They will keep in an airtight container for a few days.
To freeze: Carefully place the squares to be frozen in rigid plastic containers in a single layer or between sheets of greaseproof paper. Cover, seal and label. Use within 1 month.
To serve from the freezer: Thaw as many slices as required at room temperature on a wire rack for about an hour or until thoroughly defrosted.
Emily Davenport