Gooseberry & Ginger Jam
I think this Gooseberry & Ginger Jam just be my favourite jam of all time. Yum!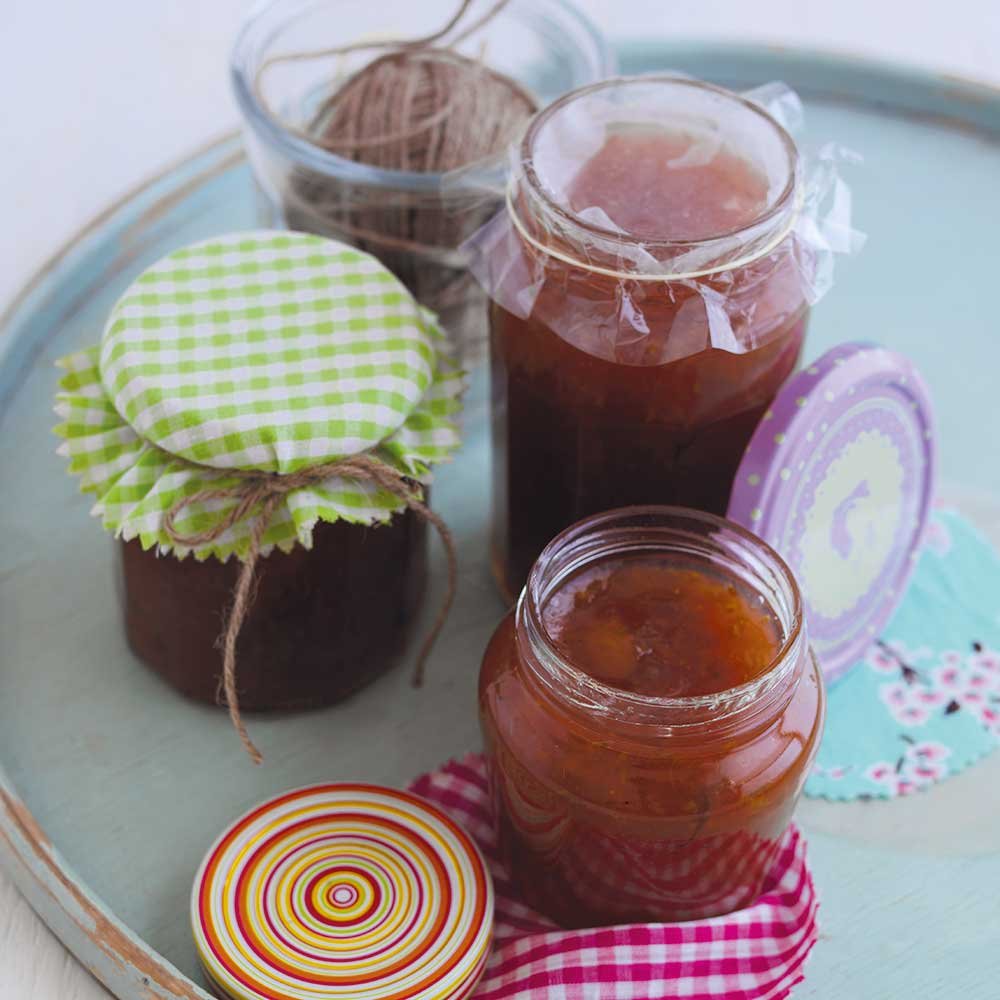 Ingredients
Fresh gooseberries 1kg (2lb 4oz) topped, tailed and washed
Fresh root ginger 50g (2oz), peeled and cut into 4 chunks
Lemon ½, juice only
Granulated sugar 1kg (2lb 4oz)
Butter 15g (½oz)
Instructions
1
Put gooseberries, ginger, lemon juice and 150ml (¼ pint) water into a large, heavy-based pan. Bring to the boil, then simmer gently for 20 minutes, stirring occasionally, until softened to a pulp. Take off heat.
2
Stir in sugar until it dissolves. Add butter and bring to the boil. Bubble rapidly for 10 minutes then test for setting point by dropping a little jam onto a chilled plate. Push jam with your finger and if it wrinkles it's ready. If not, boil for a few more minutes and test again. Discard ginger.
3
Pour hot jam into warm, sterilised jam jars. Press a waxed disc on top, leave to cool then put on a cellophane disc and lid and label.
Emily Davenport