Christmas Pudding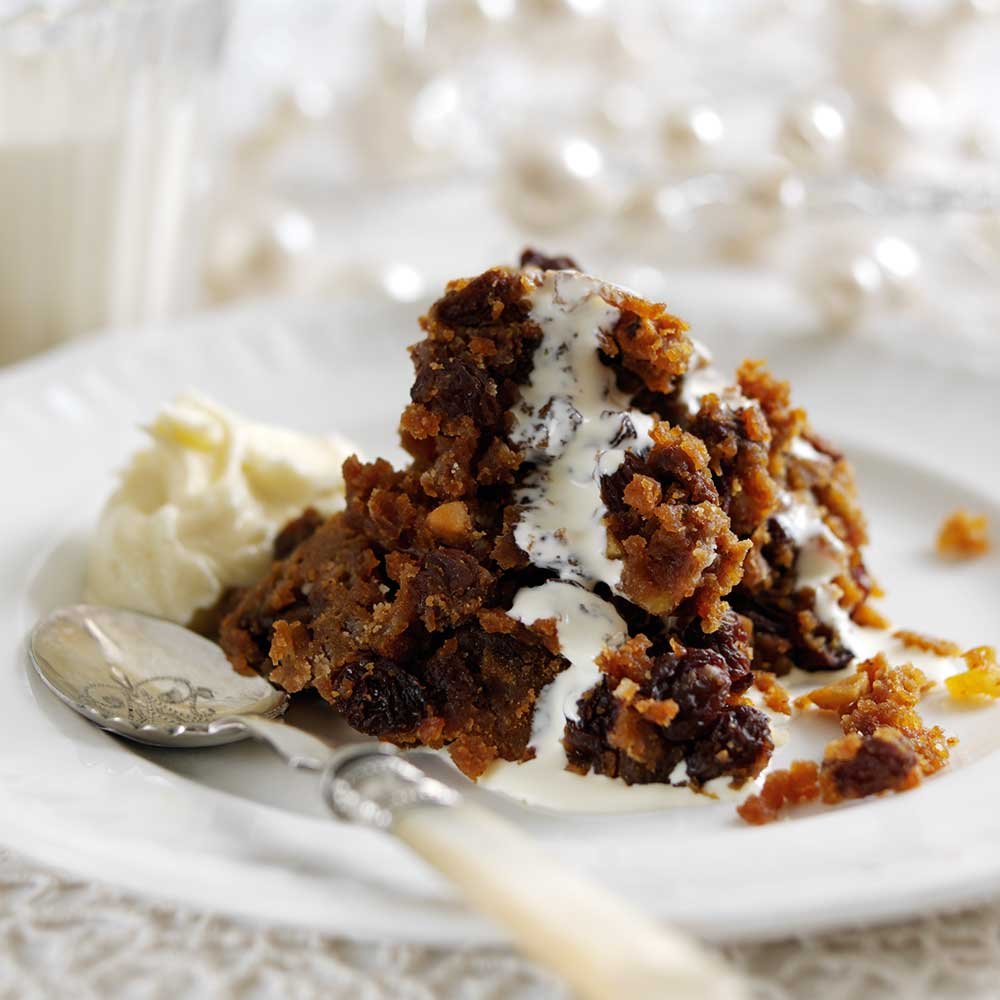 Ingredients
110g (4oz) plain flour
½ tsp mixed spice
¼ tsp ground nutmeg
225g (8oz) breadcrumbs
200g (7oz) shredded suet
225g (8oz) dark soft brown sugar
350g (12oz) raisins
350g (12oz) sultanas
50g (2oz) chopped mixed peel
50g (2oz) walnut halves or blanched almonds, chopped
Grated rind of 1 small orange
4 eggs, beaten
50ml (2fl oz) brandy or dry sherry
½ tsp almond essence
150ml (¼ pint) milk
Instructions
1
Sift flour, spice and nutmeg into a bowl. Add breadcrumbs, suet, sugar, dried fruit, peel, nuts and rind and mix thoroughly.
2
Combine with eggs, brandy or sherry, almond essence and milk. Mix well.
3
Divide between two greased and base-lined 1.25 litre (2 pint) pudding basins.
4
Cover with buttered greaseproof paper or foil. Pleat once to allow pudding to rise. Secure with string, using extra for a handle.
5
Place in a steamer over a saucepan of boiling water and cover.
Alternatively, place on a metal trivet in a large saucepan and add boiling water to come half way up the sides of basin. Add pudding and cover.
6
Steam for 5-6 hours, replenishing water.
7
Remove from steamer, and leave until cold.
8
Cover with foil. Store in a cool place.
9
To serve, steam for 2 hours or replace foil with cling film (puncture film) and microwave on medium-high for 6-8 minutes (depending on wattage).
Emily Davenport