Cherry Bakewell Cakes
Delicious Cherry Bakewell Cakes taken from the
Dairy Diary
.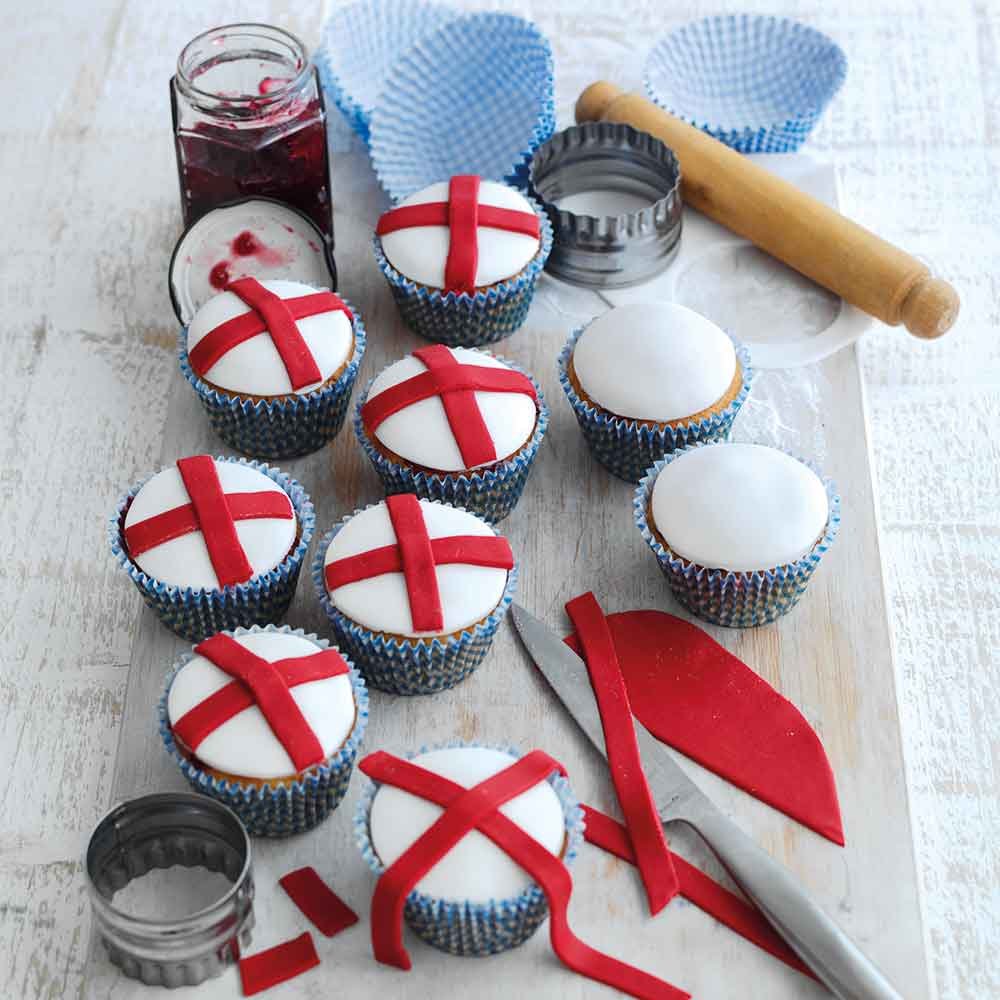 Ingredients
Butter 125g (4½oz), softened
Caster sugar 125g (4½oz)
Almond extract 1 tsp
Eggs 2 large
Self-raising flour 150g (5oz)
Glacé cherries 125g (4½oz), chopped
Smooth strawberry jam 150g (5oz), softened
Icing sugar to dust
Natural marzipan 150g (5oz)
Ready to roll white icing 150g (5oz)
Ready to roll red icing 50g (2oz)
Instructions
1
Preheat oven to 180°C/160°fan/Gas 4. Line 10 muffin tins with paper cases.
2
Put butter, caster sugar, almond extract and eggs in a bowl. Sift flour on top and beat well using an electric whisk. Stir in cherries. Divide mixture between paper cases, smooth tops and bake for 22–24 minutes until risen and just firm to touch. Transfer to a rack to cool completely.
3
Using a small spoon, scoop out a piece of sponge from the centre of each cake and fill with a teaspoonful of jam. Gently push the sponge back on top. Brush tops with remaining jam.
4
On a surface dusted with icing sugar, roll out marzipan to the thickness of a £1 coin, cut out 10 rounds to fit the cake tops. Roll out white icing and cut out 10 slightly larger rounds. Smooth on top of marzipan. Roll out red icing and cut strips to make crosses; then stick them on with a little water. Store in an airtight container.
Emily Davenport