Cheese & Pecan Palmiers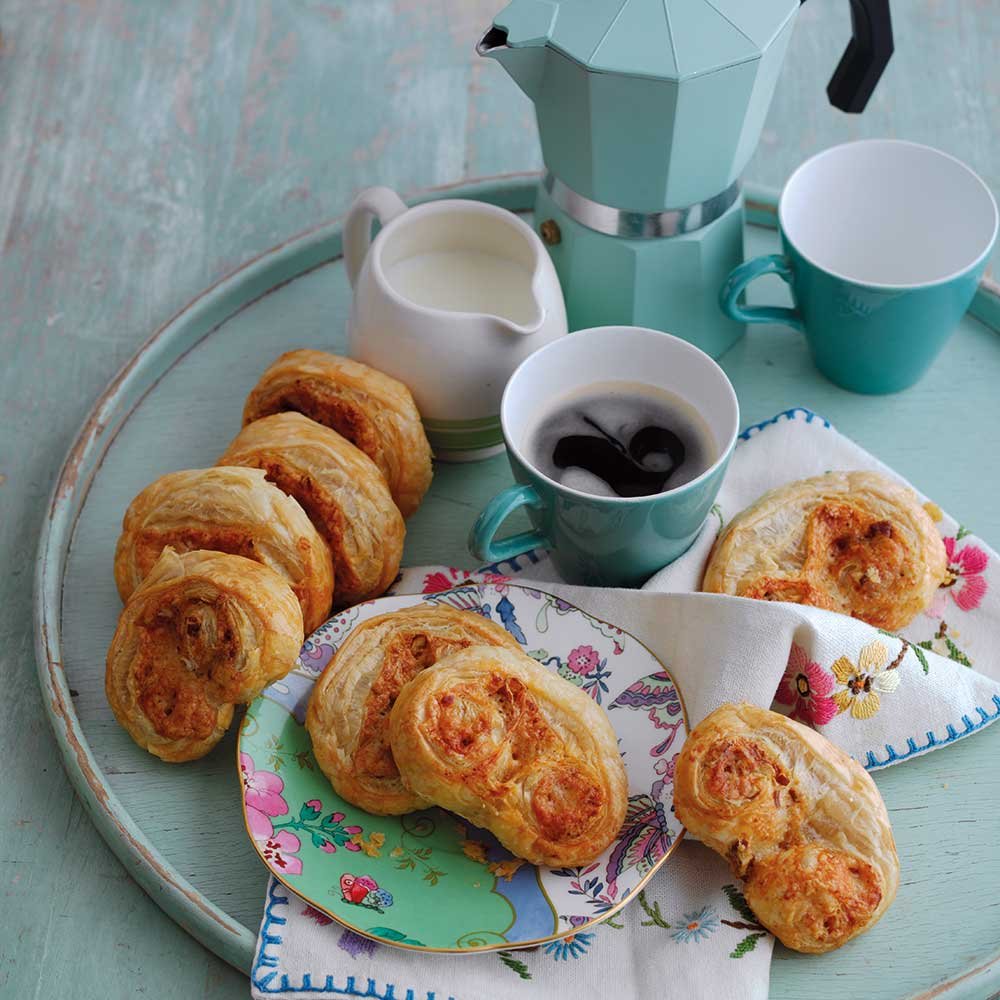 Ingredients
Cheddar cheese 75g (3oz), grated
Pecan nuts 25g (1oz), finely chopped
Paprika ½ tsp
Cayenne pepper ½ tsp
Puff pastry sheet 320g pack
Egg 1 medium, beaten
Instructions
1
Preheat oven to 200°C/180°fan/Gas 6. Grease a baking sheet.
2
Mix together cheese, nuts, paprika and cayenne pepper.
3
Brush pastry sheet with egg then sprinkle with cheese mixture. From long side roll one side in to centre. Repeat with other side until pastry rolls meet in middle. Cut across into 12 slices.
4
Place slices, cut side down, onto baking sheet. Bake for 15-18 minutes until crisp and golden. Cool on a wire rack.
Emily Davenport