Blueberry & Orange Loaf
A delicious Blueberry & Orange Loaf recipe from the
Cook it Slowly
Cookbook.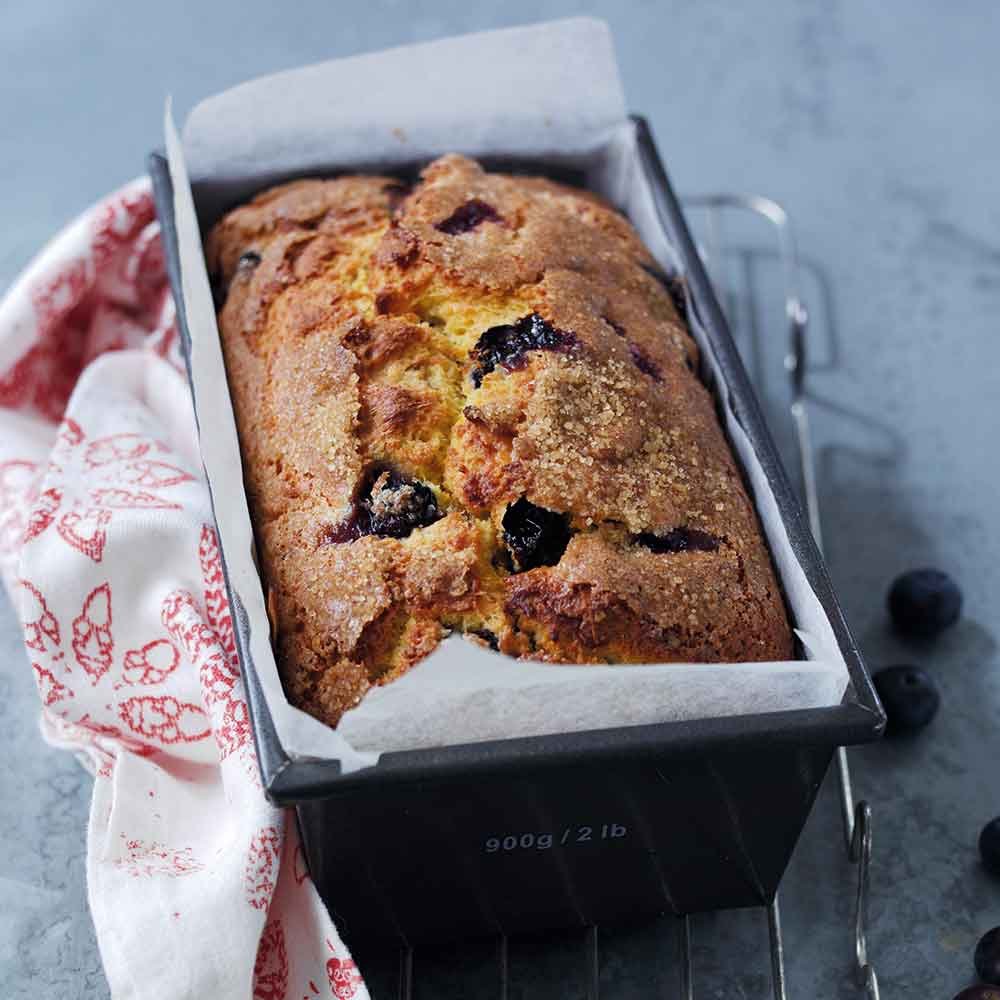 Ingredients
Self-raising flour 350g (12oz)
Caster sugar 75g (3oz)
Blueberries 200g (7oz)
Oranges 2, finely grated zest and juice
Milk 4–6 tbsp
Eggs 3
Butter 75g (3oz), melted
Demerara sugar 1–2 tbsp
Instructions
1
Preheat the oven to 160°C/140°fan/Gas 3.
Butter a 900g (2lb) loaf tin and line with baking paper.
2
Sift the flour into a large bowl and stir in the caster sugar, blueberries and orange zest.
3
Pour the orange juice into a measuring jug and make up to 150ml (¼ pint) with milk. Beat in the eggs and butter and then pour this into the bowl with the flour and blueberries and stir until just mixed together. Spoon the mixture into the loaf tin and sprinkle the demerara sugar over the top.
4
Bake for 1–1¼ hours until risen and firm to the touch and a skewer inserted into the centre of the cake comes out clean.
Leave to cool in the tin for about 10 minutes, then transfer to a wire rack to cool completely.
Emily Davenport