Black Forest Trifle
Dairy Diary
trifle recipes are always extremely popular.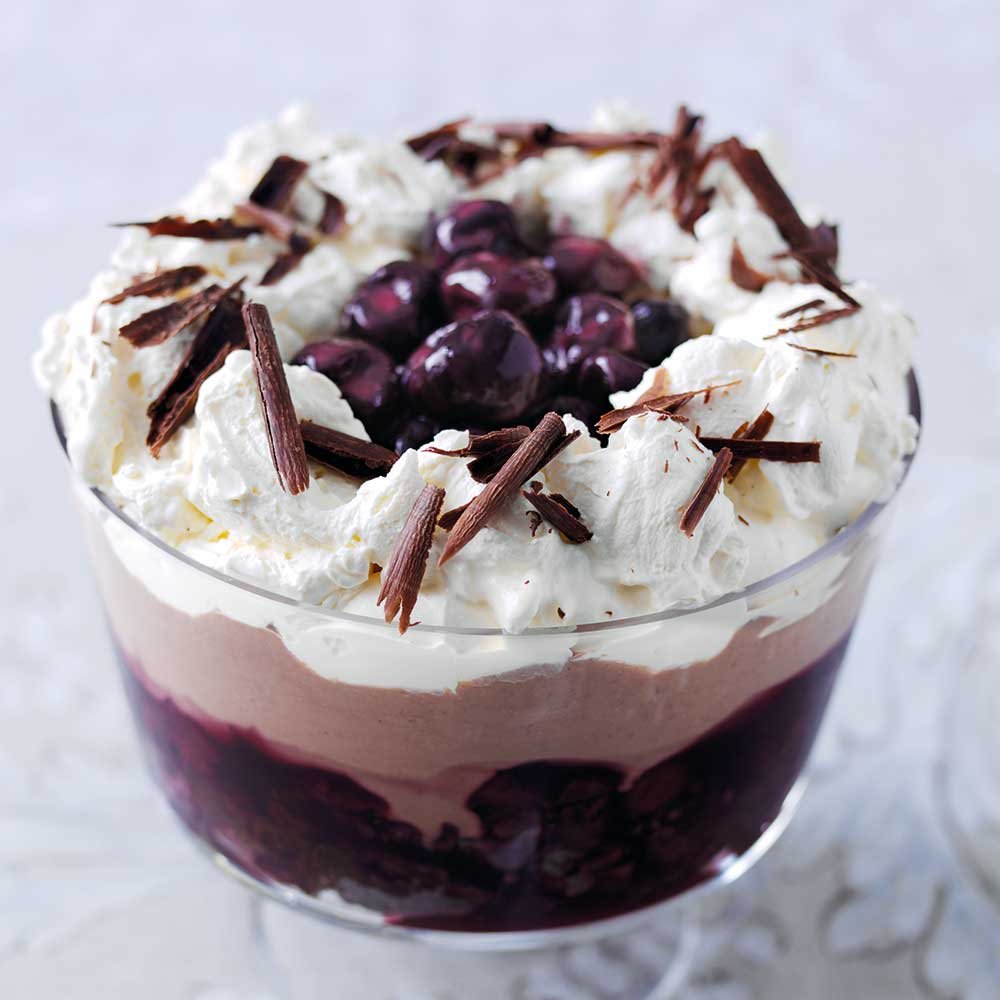 Ingredients
Dark chocolate 100g bar
Ready-made custard 500g carton
Chocolate muffins 4, cut into thick slices
Kirsch liqueur 4 tbsp
Black cherry fruit filling 410g can or Morello cherry compote 400g jar
Double cream 300ml pot
Instructions
1
Chop 75g (3oz) chocolate and melt in a bowl set over a pan of barely simmering water. Stir into custard, cool then chill.
2
Place sliced muffins in the base of a trifle dish and sprinkle with kirsch. Spoon two-thirds of cherry filling onto muffins then top with chocolate custard.
3
Whisk cream until soft peaks form then spoon onto custard leaving a gap in the centre.
4
Spoon remaining cherry filing into centre of the cream and decorate cream with chocolate curls (make with a peeler). Chill for 2 hours or overnight.
Emily Davenport