Black Forest Pancakes
A delicious Black Forest Pancakes recipe taken from the
Dairy Diary
2022.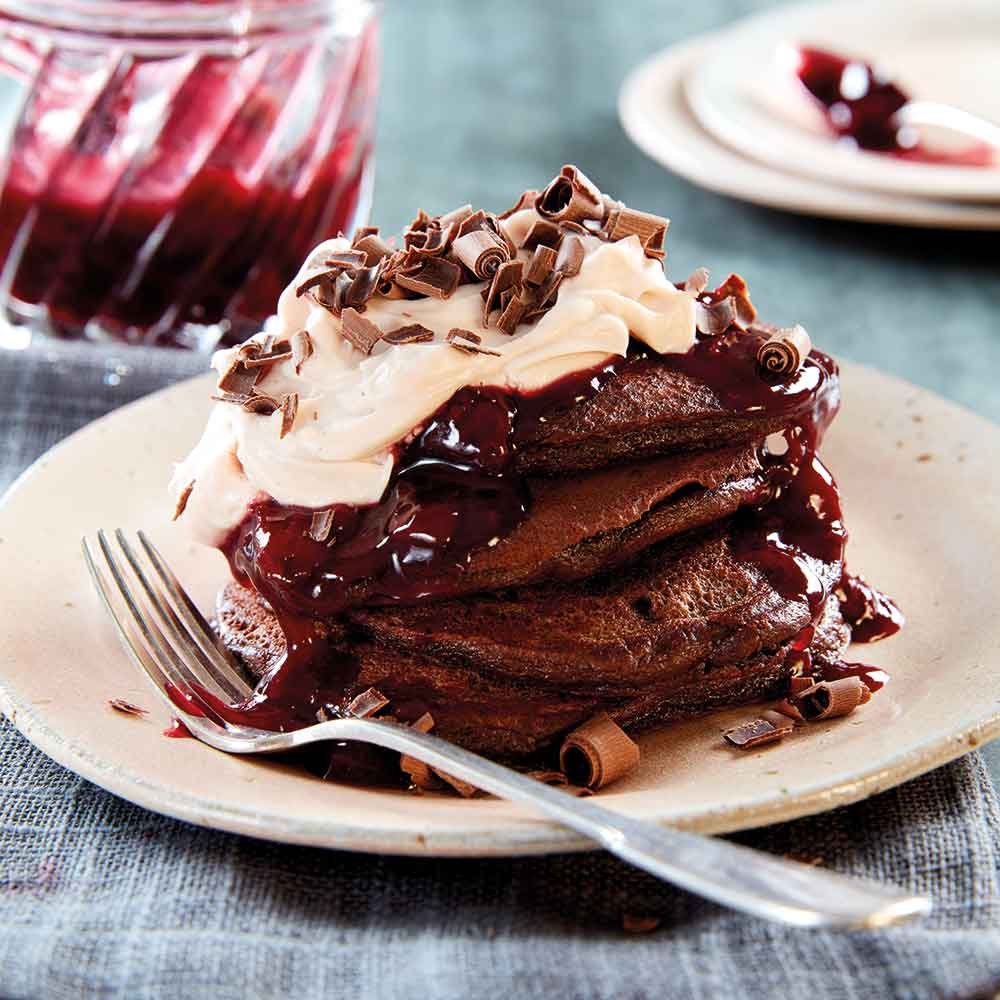 Ingredients
Self-raising flour 50g (2oz)
Cocoa powder 15g (½oz)
Baking powder ½ tsp
Caster sugar 25g (1oz)
Dark chocolate chips 25g (1oz)
Sunflower oil 4 tsp
Medium egg 1, beaten
Semi-skimmed milk 4 tbsp
Kirsch 1 tbsp (optional)
Double cream 60ml (2fl oz), whipped
Ready-made cherry compote 100g (3½oz)
Instructions
1
Sift flour, cocoa and baking powder into a bowl. Stir in sugar and chocolate chips. Make a well in the centre and gradually mix in 3 teaspoons of oil, and egg and milk until well combined.
2
Heat a large frying pan over a low heat, then brush lightly with a little of remaining oil. Use a tablespoon measure to spoon 4 separate pools of mixture into the pan. Cook for 2 minutes until bubbles appear and the surface sets lightly.
3
Flip each pancake and cook for a further 2 minutes until cooked through. Transfer to a plate, cover and keep warm while cooking remaining batter to make 10 pancakes in total.
4
To serve, gently fold Kirsch, if using, into cream and serve with pancakes and cherry compote.
Emily Davenport