Autumn Super Salad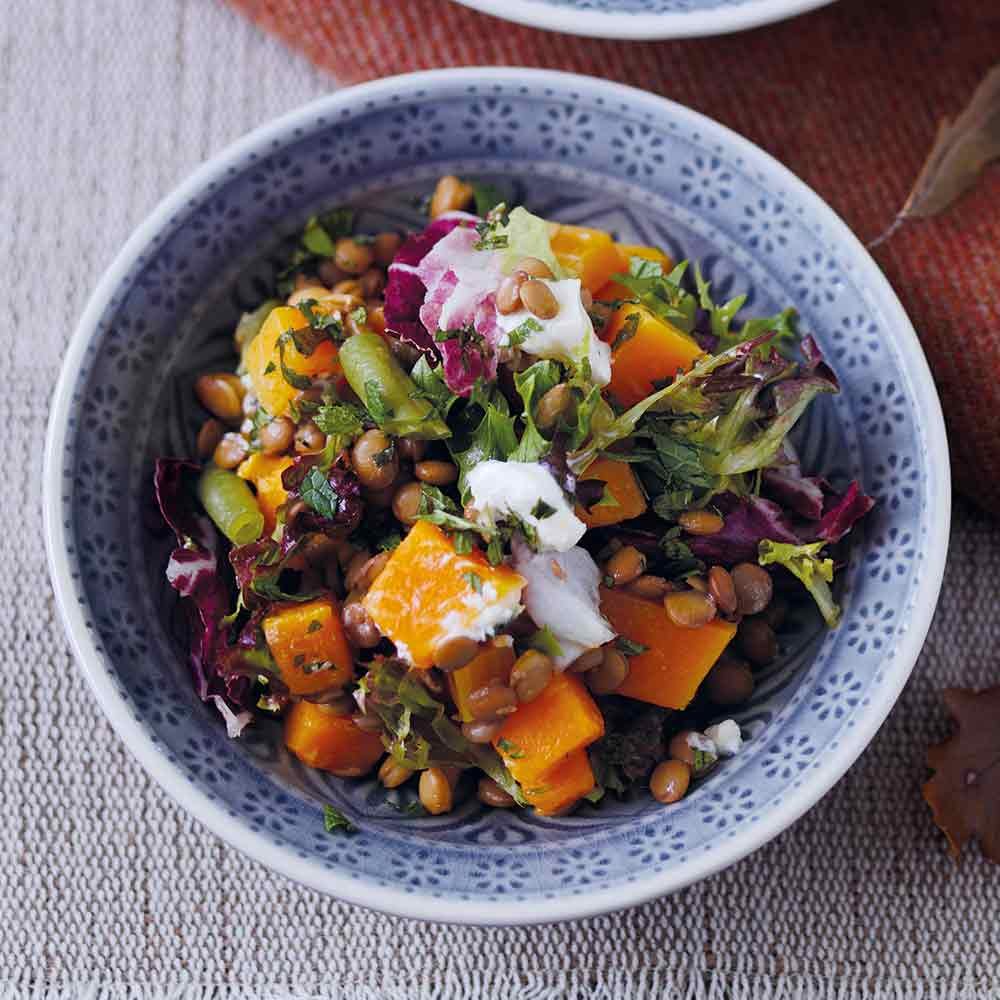 Ingredients
225g (8oz) butternut squash, peeled and cubed
75g (3oz) green lentils, rinsed
50g (2oz) green beans, trimmed and halved
1 tbsp olive oil
½ tbsp cider vinegar
Salt and freshly ground black pepper
40g (1½oz) babyleaf salad leaves
2 tbsp chopped mint
50g (2oz) goat's cheese, torn
Instructions
1
Put squash and lentils in a saucepan, cover with cold water and bring to the boil. Cover and simmer gently for 15 minutes.
2
Add green beans and cook for a further 5 minutes or until softened. Drain.
3
Mix oil with vinegar and season to taste.
4
Divide leaves between two bowls, top with lentils, squash, beans, mint and cheese and drizzle with dressing.
Emily Davenport