Halloween Pumpkin Gratin
This tasty Halloween Pumpkin Gratin, taken from the
Dairy Diary Collection
, is perfect for a chilly Halloween celebration.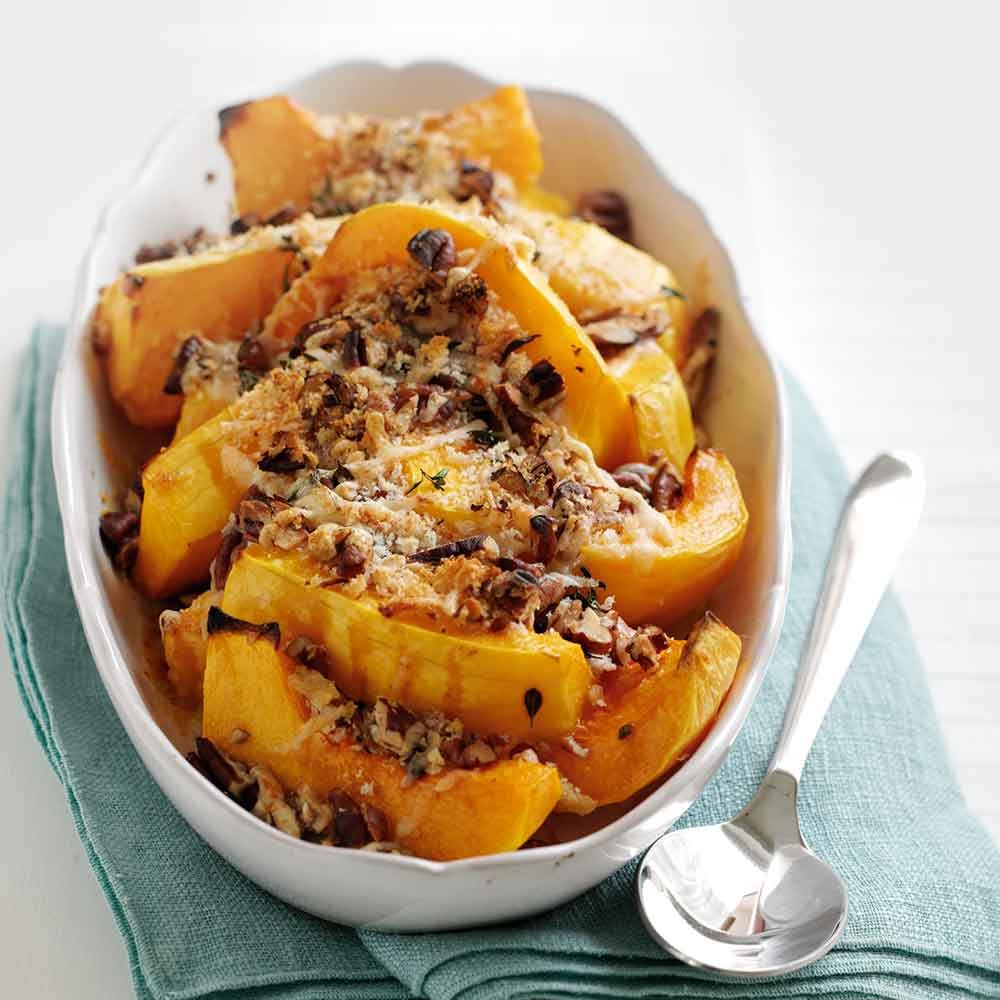 Ingredients
Pumpkin 1.8kg (4lb), peeled and deseeded
Parmesan cheese 50g (2oz), grated
Fresh breadcrumbs 50g (2oz)
Pecan nuts 50g (2oz), roughly chopped
Chopped thyme leaves 2 tbsp
Butter 50g (2oz), melted
Instructions
1
Preheat oven to 200°C/400°F/Gas 6. Cut pumpkin into 2.5cm (1in) thick wedges. Place in a lightly buttered ovenproof dish. Season well with salt and freshly ground black pepper.
2
Mix together Parmesan cheese, breadcrumbs, pecans, thyme and seasoning in a bowl.
3
Sprinkle evenly over pumpkin. Then drizzle over melted butter.
4
Bake in oven for 30–40 minutes, until pumpkin is tender and topping is golden. Serve immediately.
Emily Davenport