The Poppy is an enduring symbol of remembrance.
Poppies have been used to remember those who have given their lives in battle since the flower grew on battlefields after World War One ended.
This is described in the famous World War One poem In Flanders Fields, by John McCrae. Read the poem here.
They have become a symbol of remembering not just those who gave their lives in World War One, but all those who have died on behalf of their country in all conflicts.
While the majority of people wear their poppy on their chest, there is no right or wrong way to wear a poppy.

As the Royal British Legion says: "We only ask you to wear it with pride."
Where did it all start?
The Royal British Legion was founded on 15 May 1921 and began manufacturing poppies in Britain. In 1922, a factory was set up where disabled former soldiers were employed to make the poppies.
They sold out straight away and raised more than £106,000 for those whose lives had been affected by the war, by helping to find them jobs and somewhere to live once they were no longer serving in the army.
This factory is still running and producing many millions of poppies each year!
Visit the Royal British Legion to find out more about the history of the Poppy.
Back then the poppies were made out of silk, rather than paper like today!
Different Colour Poppies
Remembrance Poppies are not only red:
Purple Poppies commemorate animals that have been victims of war. Horses, dogs and pigeons were often drafted into the war effort, and those that wear the purple poppy feel their service should be seen as equal to that of human service.
The BlackPoppyRose commemorates the contributions of black, African and Caribbean communities to the war effort – as servicemen and servicewomen, and as civilians.
The White Poppy is handed out by a charity called Peace Pledge Union, which promotes peace. The white poppy commemorates people who died in conflict, but focuses on achieving peace and challenging the way we look at war.
This Remembrance Day…
Why not commemorate and remember those affected by war by baking our Red Poppy Flower Biscuits. Get children involved in the baking and discuss the importance behind Remembrance Day with them.
These biscuits are taken from the 2023 Dairy Diary. Why not bake these biscuits this Remembrance Day?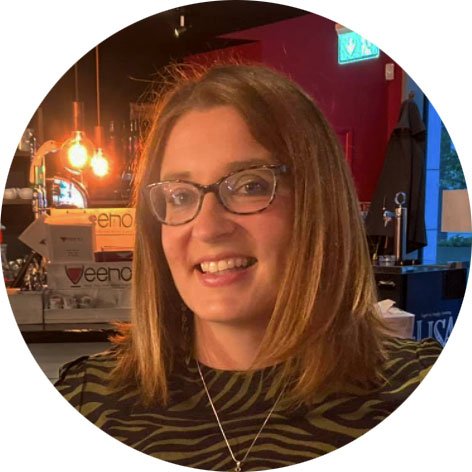 I look after communications and marketing at Dairy Diary. I'm a busy mum and love home baking and cooking for my family. In my spare time I enjoy visiting the theatre, eating out with friends and exploring the great outdoors!