Spinach and Cheese Roulade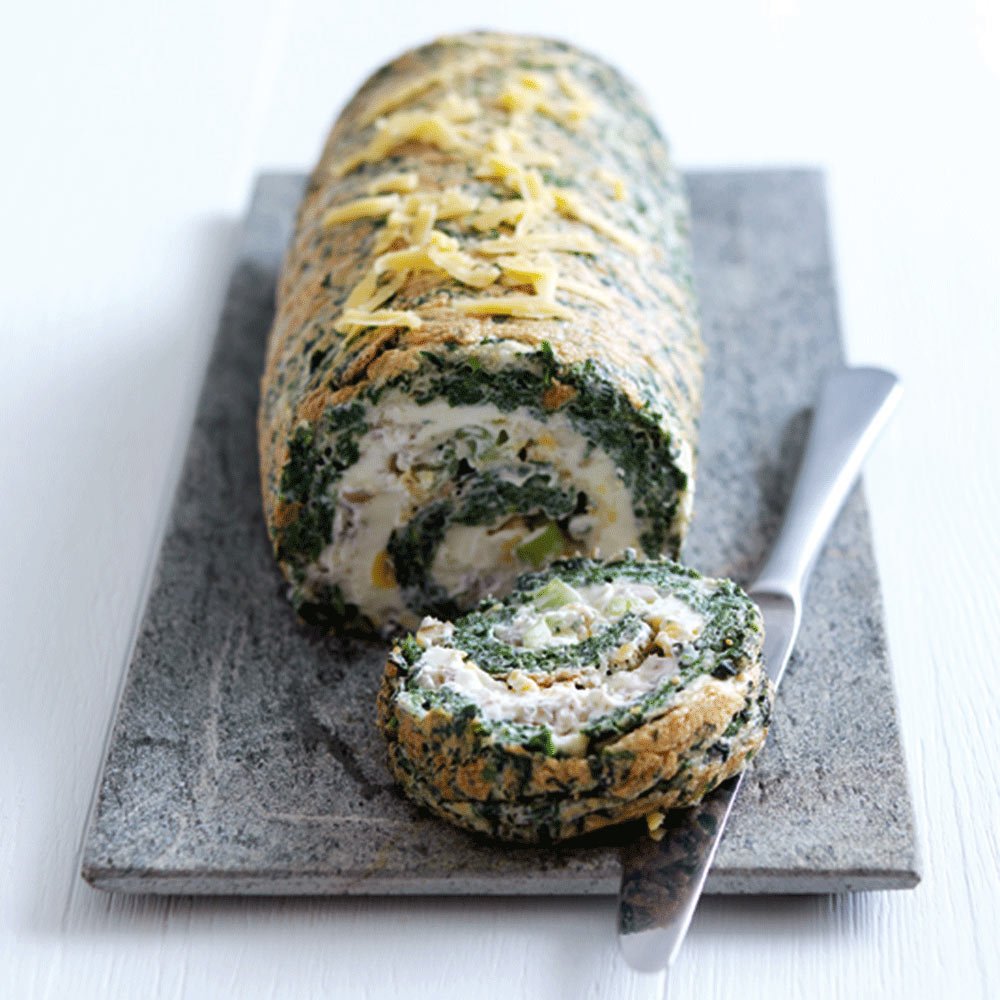 Ingredients
25g (1oz) butter, melted
275g (10oz) spinach, fresh or frozen, rinsed
3 eggs, separated
275g (10oz) full fat soft cheese
Salt and freshly ground black pepper
2 tbsp natural yogurt
4 spring onions, trimmed and sliced
50g (2oz) walnuts, roughly chopped
75g (3oz) Double Gloucester cheese, grated
1/2 tsp cayenne pepper
Instructions
1
Line a 30 x 23cm (12 x 9in) Swiss roll tin with greaseproof paper. Brush with butter.
2
Cook spinach in a pan for 4–5 minutes until tender. Drain well. Press out as much liquid as possible.
3
Beat in egg yolks and 75g (3oz) soft cheese. Season to taste.
4
Whisk egg whites until softly stiff and fold into mixture.
5
Turn into prepared tin, smooth over and bake at 190 C/170 fan/Mark 5 for 15 minutes until firm to the touch.
6
Turn out onto greaseproof paper. Cool slightly, then peel off baking paper. Trim off outside edges and roll up with greaseproof paper.
7
Mix all remaining ingredients together.
8
Unroll roulade when cool and remove paper. Spread with filling and roll up. Serve chilled.
Emily Davenport