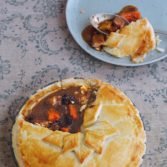 Pork & Prune Pie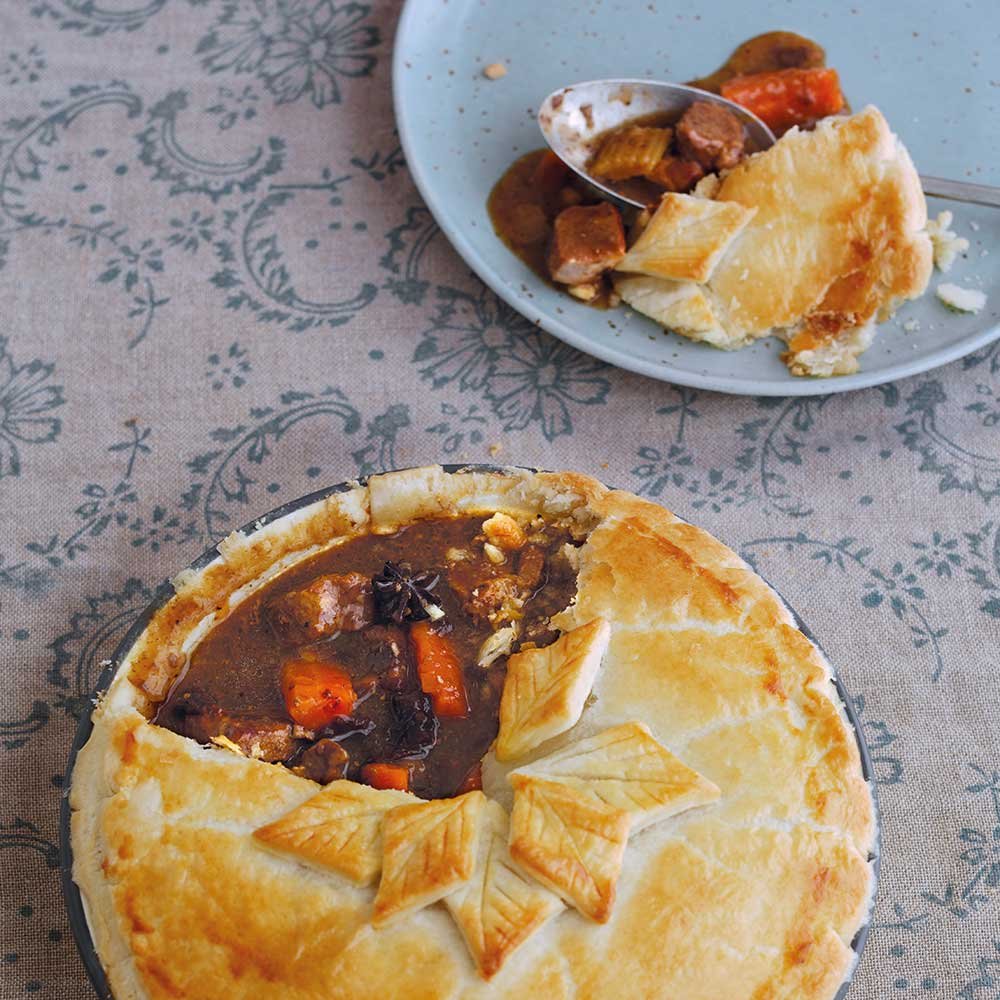 Ingredients
Olive oil 2 tbsp
Pork shoulder steaks 4, trimmed of fat and cut into chunks
Plain flour 1 tbsp
Onion 1, peeled and chopped
Carrots 2 large, peeled and cut into chunks
Celery 1 stick, chopped
Bay leaf
Star anise 1
Pitted prunes in juice 290g can
Chicken or pork stock 450ml (¾ pint)
Shortcrust pastry sheet 320g pack
Egg 1 small or medium, beaten
Steamed green vegetables to serve (optional)
Instructions
1
Heat oil in a large lidded non-stick pan. Toss pork in flour, add to pan with onion and cook for about 5 minutes until pork is browned all over.
2
Add vegetables to pan with bay leaf, star anise, prunes (with juice) and stock. Bring to the boil, then reduce the heat, cover and simmer very gently for about 1½ hours until meat is tender.
3
Preheat oven to 200°C/180°fan/Gas 6. Remove star anise and bay leaf and, using a slotted spoon, spoon meat and vegetables into a 1.2 litre (2 pint) pie dish. Boil stock for 10 minutes to thicken, then pour over meat.
4
Cover with pastry sheet, trim to fit, crimp edges and decorate with trimmings, if wished. Brush with egg, make a hole in centre and bake for 25-30 minutes until pastry is cooked and golden. Serve with green vegetables, if wished.
Emily Davenport