Pork Ardennaise
This mouthwatering Pork Ardennaise recipe is tender and delicious, and taken from the Dairy Diary 2024.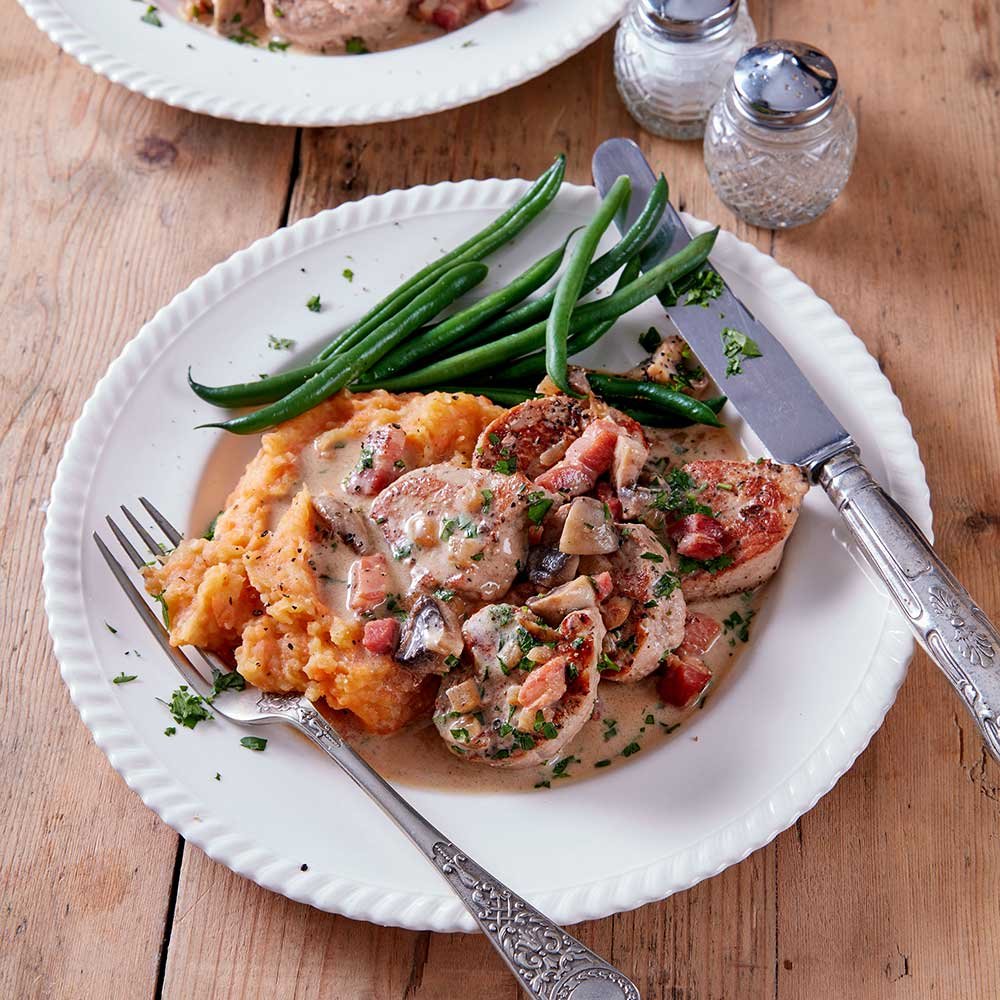 Ingredients
Pork tenderloin 275g (10oz)
Olive oil 2 tbsp
Shallots 2, peeled and finely chopped
Smoked bacon lardons 75g (3oz)
Button mushrooms 50g (2oz), quartered
Dry white wine 200ml (7fl oz)
Dijon mustard 2 tsp
Crème fraîche 4 tbsp
Finely chopped fresh parsley 2 tbsp
Rice, mashed root vegetables and green beans to serve (optional)
Instructions
1
Cut tenderloin into 2cm (1in) slices. Pat dry with kitchen paper and season with black pepper. Heat the oil in a shallow frying pan and sear the pork for 1-2 minutes each side to colour lightly, then transfer to a plate.
2
Add shallots and bacon lardons to the pan. Stir- fry over a medium heat for 2 minutes, then add mushrooms and cook for 2 minutes more.
3
Pour in wine, scraping the base of the pan, then reduce the heat to a gentle simmer. Return pork to the pan, then cook for 4-5 minutes until the pork is just firm when pressed.
4
Stir in mustard, crème fraîche and parsley. Serve with rice, buttery mashed root vegetables and green beans.
Emily Davenport