Hidden Vegetable Quorn Bolognese
A quick and easy Hidden Vegetable Quorn Bolognese recipe from the
Quick After Work
Cookbook.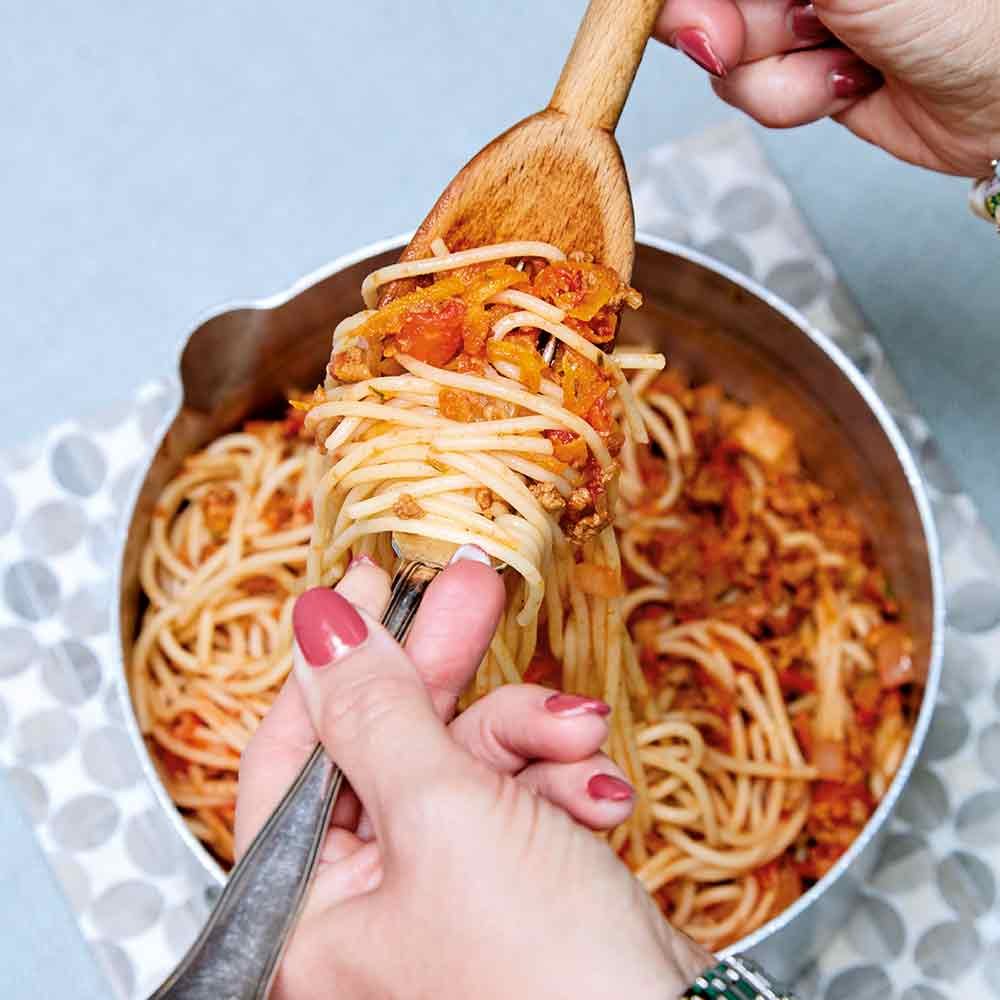 Ingredients
Sunflower oil 1 tbsp
Onion 1, peeled and chopped
Carrot 1, peeled and grated
Courgette 1, peeled and grated
Quorn frozen mince 300g pack
Chopped tomatoes 400g can
Boiling water 300ml (½ pint)
Vegetable stock cube 1
Spaghetti 250-300g (9-11oz)
Green pesto 1 tbsp
Salt and freshly ground black pepper
Cheddar cheese grated, to serve (optional)
Instructions
1
Heat the oil in a saucepan, add the onion and cook over a medium heat for 5–7 minutes until softened. Add the grated carrot and courgette and cook for a further 3–4 minutes.
2
Add the Quorn mince and cook for 1–2 minutes, then pour in the chopped tomatoes and boiling water and crumble in the stock cube; stir until dissolved. Bring the mixture to the boil, then reduce the heat, cover the pan and simmer for 10–15 minutes or until the vegetables have softened.
3
Meanwhile, cook the spaghetti according to the pack's instructions. Drain well.
4
Remove the pan from the heat, stir in the pesto and season to taste with salt and pepper.
5
Stir in the spaghetti and serve with a little grated Cheddar cheese on top, if you like.
Emily Davenport