Fragrant Baked Rice Pudding
A fabulously Fragrant Baked Rice Pudding recipe taken from
Cook it Slowly
Cookbook.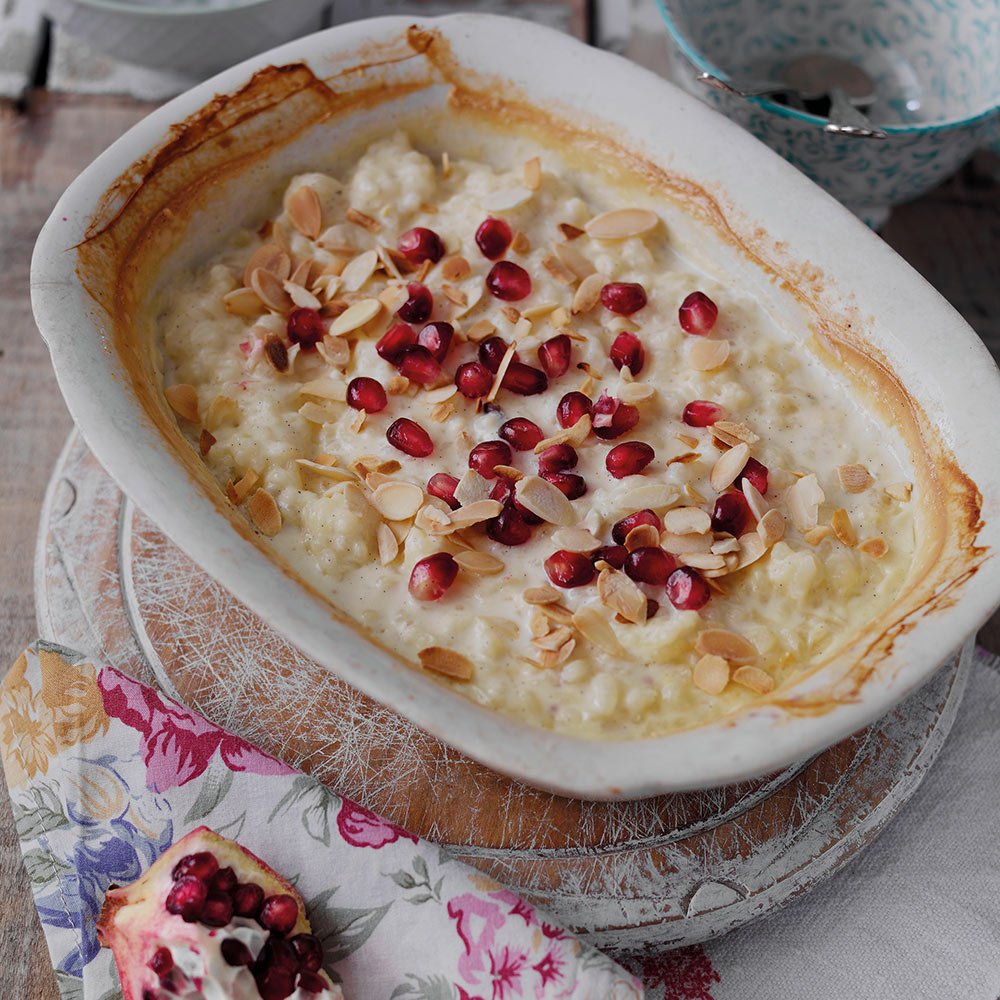 Ingredients
Short-grain rice 110g (4oz)
Milk 450ml (¾ pint)
Double cream 100ml (3½fl oz)
Caster sugar 2 tbsp
Vanilla pod 1, split
Cinnamon stick 1
Cardamom pod 1, split
Clear honey 1 tbsp
Rosewater or orange flower water a few drops
Toasted flaked almonds 3 tbsp
Pomegranate seeds 50g (2oz)
Instructions
1
Preheat the oven to 150˚C/130˚fan/Gas 2. Rinse the rice. Drain well and spread evenly in a 1.2 litre (2 pint) shallow baking dish.
2
Pour over the milk and cream, stir in the sugar and push in the vanilla pod, cinnamon
stick and cardamom pod. Cover with foil and bake for 1½ hours. Stir the pudding, re-cover and cook for a further 30–45 minutes until the rice is tender and most of the liquid has been absorbed – the consistency should be loosely creamy.
3
Remove the spices, stir in the honey, sprinkle with rosewater or orange flower water and leave to stand, loosely covered, for 30 minutes.
4
Serve warm or leave to cool completely, then chill until required. Serve in small portions, sprinkled with a few flaked almonds and pomegranate seeds.
Emily Davenport