Bombay Butty
A quick and easy Bombay Butty recipe from the
Quick After Work
Cookbook. Try it today!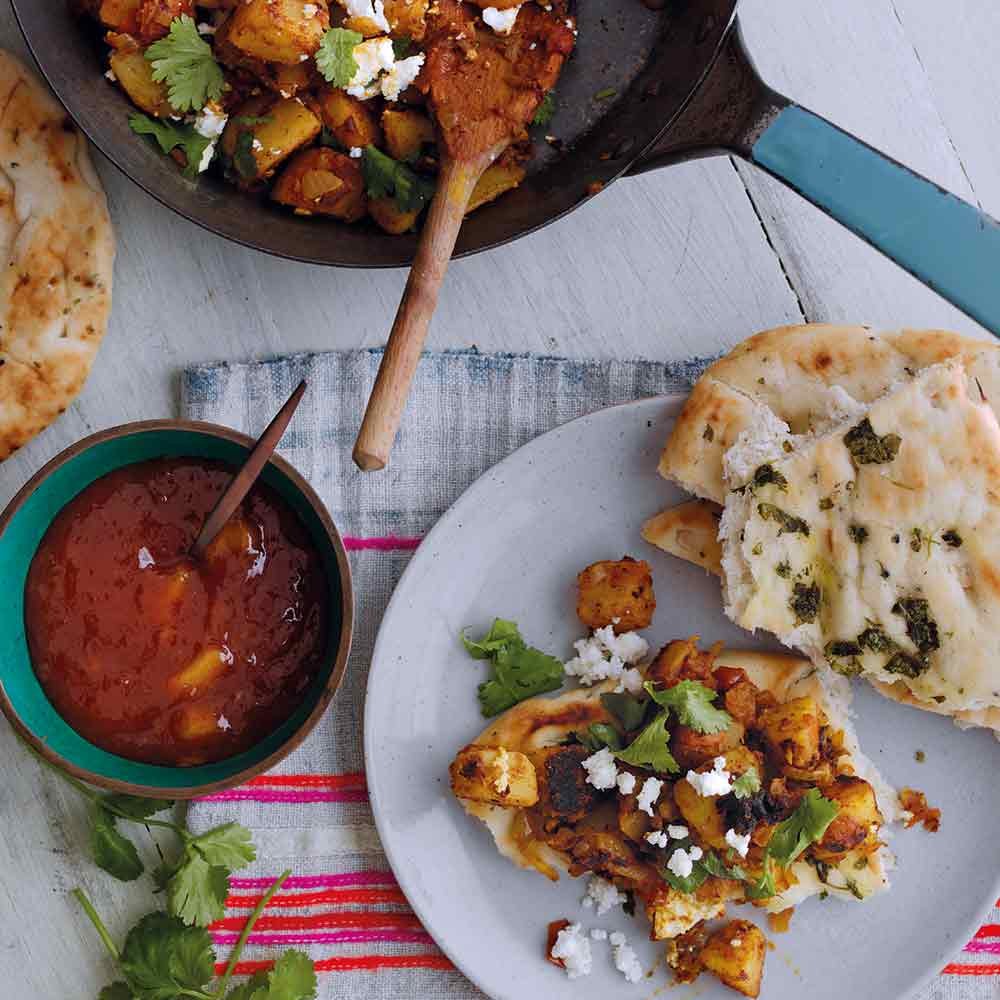 Ingredients
Vegetable oil 1 tbsp
Onion 1 small, peeled and chopped
Garlic 1 clove, peeled and chopped
Mild curry powder 2 tsp
New potatoes 225g (8oz), scrubbed and diced
Tomatoes 2 large ripe, chopped
Salt and freshly ground black pepper
Naan breads 2
Paneer cheese or mozzarella pearls 75g (3oz)
Fresh coriander a few leaves (optional)
Mango chutney to serve (optional)
Instructions
1
Heat the oil in a frying pan and gently fry the onion and garlic with the curry powder for 10 minutes until softened but not browned.
2
Meanwhile, add the potatoes to a saucepan of boiling water and simmer for 5-8 minutes until just tender.
Drain then add the potatoes to the frying pan with the tomatoes, season well, and simmer gently for 5 minutes. Keep warm.
3
Meanwhile, preheat the grill and toast the naan breads according to the pack's instructions. Keep warm.
4
If using paneer, cut it into small pieces, mix into the curried potato mixture and heat through gently for 5 minutes, then pile onto the warmed naans. If using mozzarella pearls, spoon the potato mixture onto the naans and top with the cheese. Serve immediately, sprinkled with coriander leaves, if you like. Delicious accompanied with mango chutney.
Emily Davenport