Banana & Pecan Cake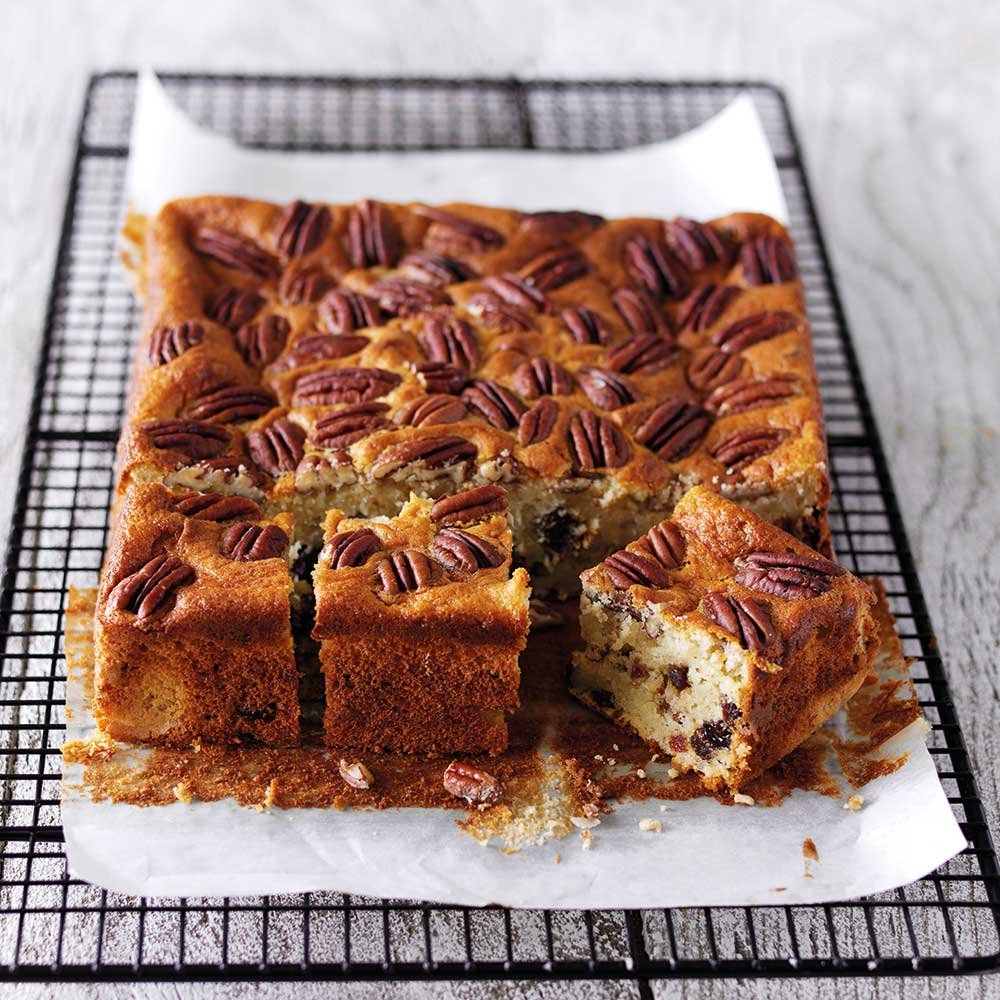 Ingredients
Butter 110g (4oz)
Caster sugar 225g (8oz)
Eggs 3, separated
Peeled ripe bananas 225g (8oz), mashed
Buttermilk 150ml (¼ pint)
Plain flour 225g (8oz)
Baking powder 2 tsp
Sultanas 175g (6oz)
Pecan nut halves 90g (3½oz)
Instructions
1
Preheat the oven to 180°C/160°fan/Gas 4. Grease a 20cm (8in) square cake tin and line with non-stick baking paper.
2
Cream the butter and sugar together until light and fluffy. Beat in the egg yolks, bananas and buttermilk. Add the flour, baking powder and sultanas and beat until smooth.
3
Whisk the egg whites until stiff and fold into the cake batter. Pour into the prepared tin and arrange the nuts on top. Bake for 1 hour or until a skewer comes out clean.
4
Leave to cool in the tin for 10 minutes before turning out. Cut into squares to serve.
Emily Davenport