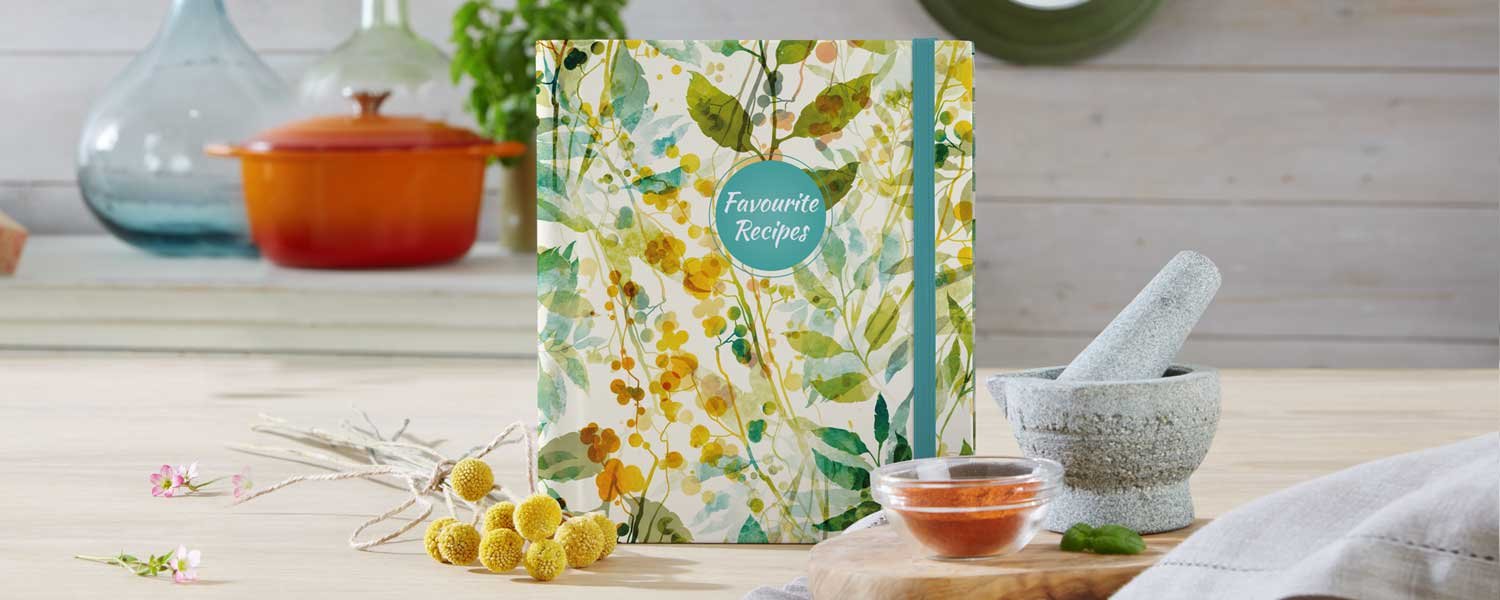 Recipe File
Keep all your cherished Dairy Diary recipes together in one place.
This handy file will store all your favourite Dairy Diary recipes (and others if you like) in sections of your choice inside wipe-clean pockets.
The Recipe File contains 50 plastic pockets, 5 dividers and label stickers.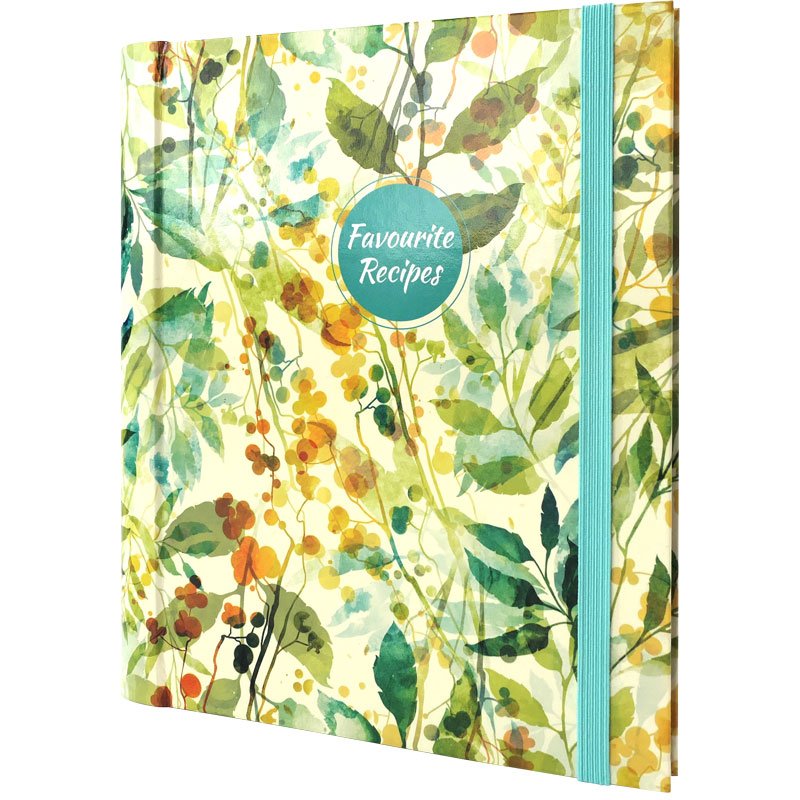 The hardback file has concealed wiro-binding, which allows the file to open flat for easy use, plus an elastic tie.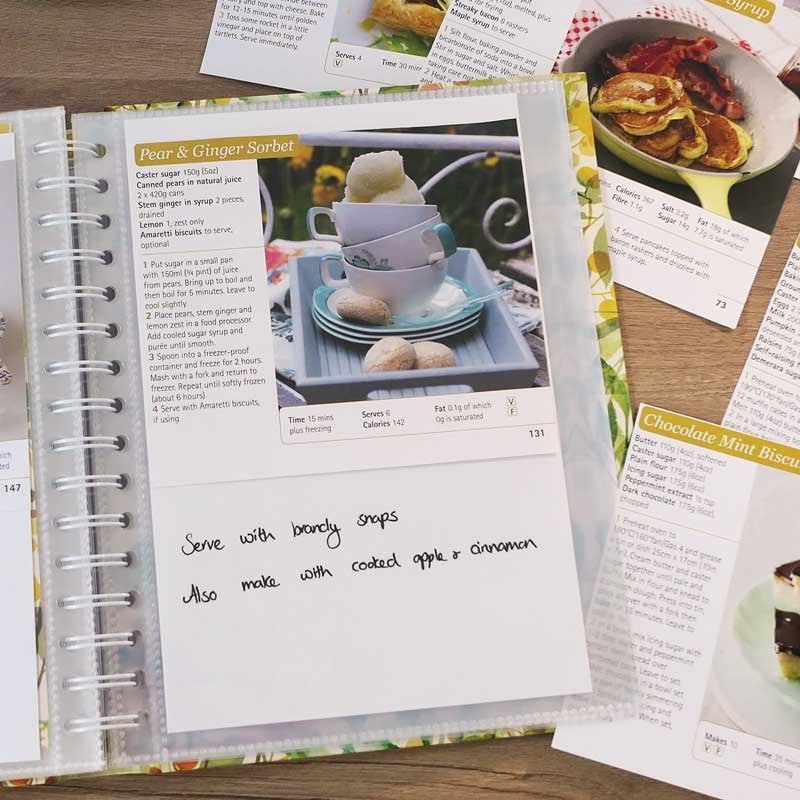 The file comes with 50 plastic pockets and 50 recipe sheets, on which to stick your favourite recipes, or write in your own.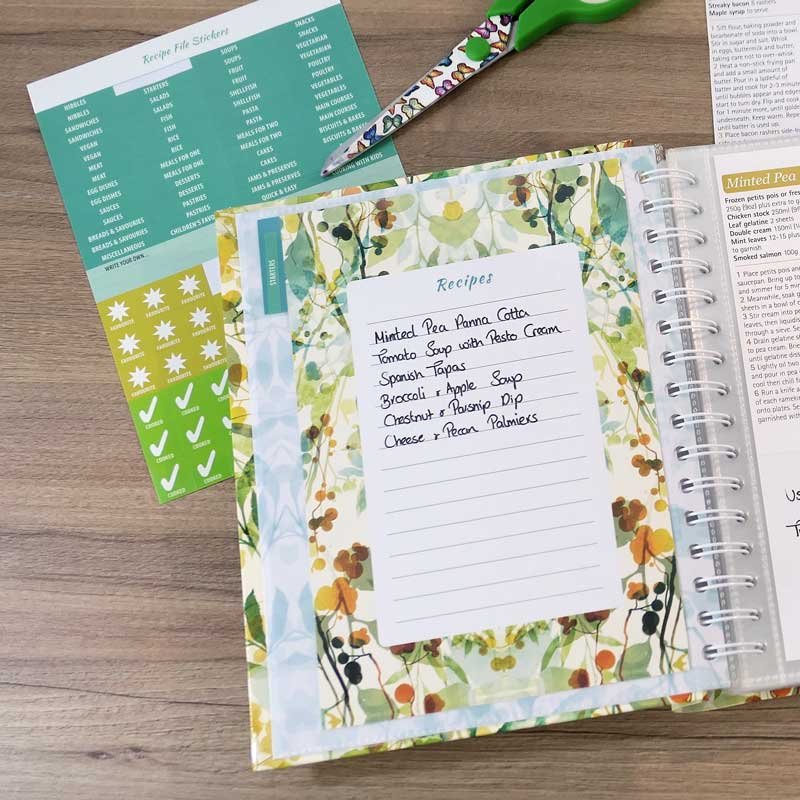 5 card dividers, to create chapters to suit you, plus a sticker sheet with a myriad of choices – choose which titles you want for each divider.