Shrove Tuesday, or Pancake Day, is the traditional feast day before the start of Lent.
What is Lent?
Lent is the period of six weeks leading up to Easter and is an important festival in the Christian Calendar. It was traditionally a time of fasting and Shrove Tuesday was the last opportunity to use up eggs and fats before embarking on the Lenten fast. Pancakes were the perfect way of using up these ingredients.
Shrove Tuesday always falls 47 days before Easter Sunday, and therefore, the date varies from year to year. In 2023, Shrove Tuesday will fall on 21st February.
The classic pancake recipe!
Here is a classic pancake recipe to serve with lemon and sugar taken from The Dairy Book of Home Cookery and below are four twists on the classic recipe if you fancy a change?
More pancake recipes to try!
Fancy a savoury pancake? Pancakes for breakfast or dessert? Or even a show-stopping layered crepe cake?
Try these new ideas to impress this pancake day.
Lent celebrations in the UK.
As well as giving up "luxury" foods during lent, people were expected to give up fun pastimes. Therefore, Shrovetide (the four days preceding Lent) was a time for merriment.
Pancake races
In some parts of the UK, Pancake races form an important part of the Shrove Tuesday celebrations. This is an opportunity for large numbers of people, often in fancy dress, to race down streets tossing pancakes.
Skipping Day 
In Scarborough, Yorkshire, Shrove Tuesday is known as Skipping Day. People assemble on the promenade and long ropes are stretched across the road with ten or more people skipping on one rope.
Street Football
The Royal Shrovetide Football match is held every year in the town of Ashbourne in Derbyshire.  It is held over two days from Shrove Tuesday to Ash Wednesday. Many hundreds of people play in the match. The goals are nearly 5 km apart!
Lent celebrations across the world!
Maris gras
Mardi Gras is French for "Fat Tuesday" and is celebrated in many places, most famously in New Orleans in the USA. People and parade floats fill the streets of the city.
Carnival of Venice 
This festival has been held each year on Shrove Tuesday for over 800 years. Festival goers wear colourful elaborate masks and costumes
Rio Carnival 
A carnival is held every year in Rio de Janeiro, Brazil, before Lent begins. Many thousands of people parade through the streets in colourful costumes to the sound of loud samba music. The largest parade is held in a specially built 'Sambadrome' which can seat over 90,000 people.
For 50 years the Dairy Book of Home Cookery has been the first choice for millions of cooks.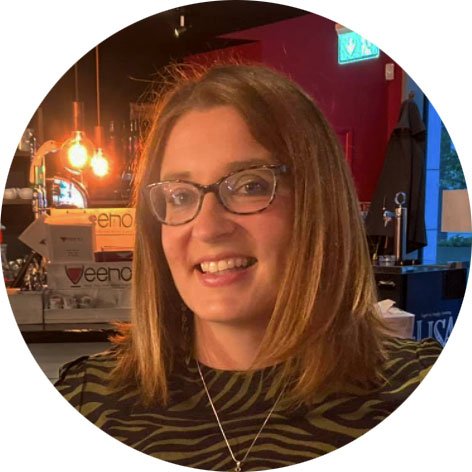 I look after communications and marketing at Dairy Diary. I'm a busy mum and love home baking and cooking for my family. In my spare time I enjoy visiting the theatre, eating out with friends and exploring the great outdoors!