Foraging is making a comeback!
Put simply, foraging is the act of gathering wild food. In streets, fields, woodlands and meadows, food exists waiting to be picked.
Foraging would have been a way of life for our hunter-gatherer ancestors until the invention of modern farming and it has seen spikes of acceptance in times of hardship and need. For example, in the Second World War when importing oranges was banned, foraged rosehips provided a source of vitamin C and were often made into a syrup that claimed to banish coughs and colds.
Driven by frugality and a shift towards sustainable diets, foraging is back in fashion!
Foraging for all
Searching for wild food is not just the preserve of rural lanes, it is often as achievable in large cities. Parks, riversides and small woodlands are often treaure troves of forage-able foods.
Foraging Advice for Beginners
When foraging on public walkways, try to pick items that are set back slightly from the road to avoid contamination by car fumes.
Pick sparingly; the golden rule is to leave some behind either for other foragers, wildlife or so the tree can preserve and continue to flourish.
Wear gloves for prickly hedgerows and to avoid being stung.
Err on the side of caution – if you don't know what something is, it is wise to leave it behind or seek the advice of an expert.
Make sure you are not hunting for food on private property.
Several organisations run foraging courses to deepen your knowledge. Take a look at Wild Food UK and Totally Wild.
Foraging through the seasons
Wild Garlic
In March / April, the powerful scent of wild garlic is a sign that spring has arrived. You will find this leafy edible in damp soil in woodland or by the river. Snip leaves at the base, leaving the bulb intact. Use in stir-fries, mixed into mash potato or make into a pesto.
This Wild Garlic Chicken Kiev recipe can be found in the Four Seasons Cookbook.
Elderflowers
By May, Elderflowers bloom in city parks and country lanes. The clusters of cream flowers can be picked in May and June and can be made into cordial, jellies, sorbets, gins and teas!
The Elderflower cordial and Elderflower cream sandwich biscuit recipes pictured below can be found in the Four Seasons Cookbook.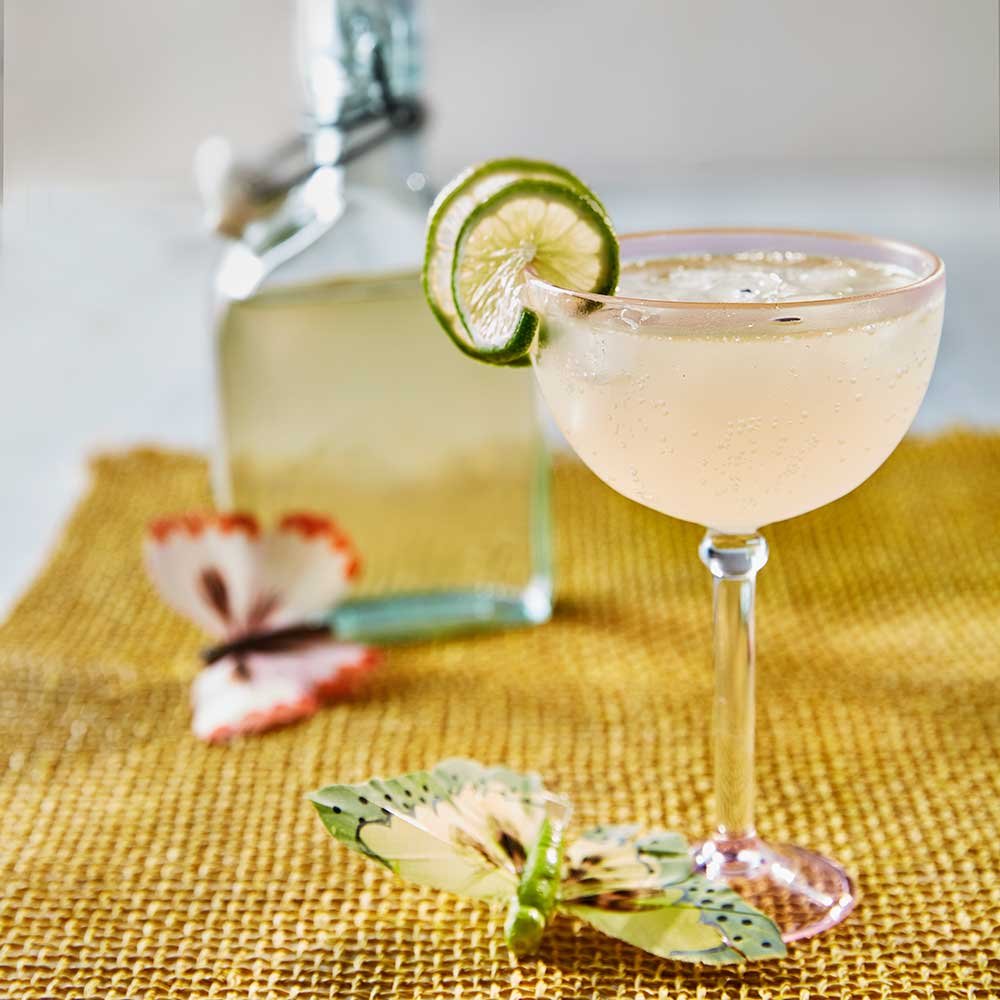 Summer & Early Autumn – Rich Pickings!
At this time, trees and hedgerows are thick with delights such as apples, damsons, plums and blackberries in addition to the less well know mulberries, rosehips and hazelnuts. Elderberries are also hanging from the Elder tree although make sure you cook them well as they are poisonous when raw.
A real treat for breakfast or brunch. Chocolate porridge is a simple yet indulgent way to start the day. Serve with fresh fruit or this simple compote. This delightful Chocolate Porridge with Forager's Compote is from the Four Seasons Cookbook.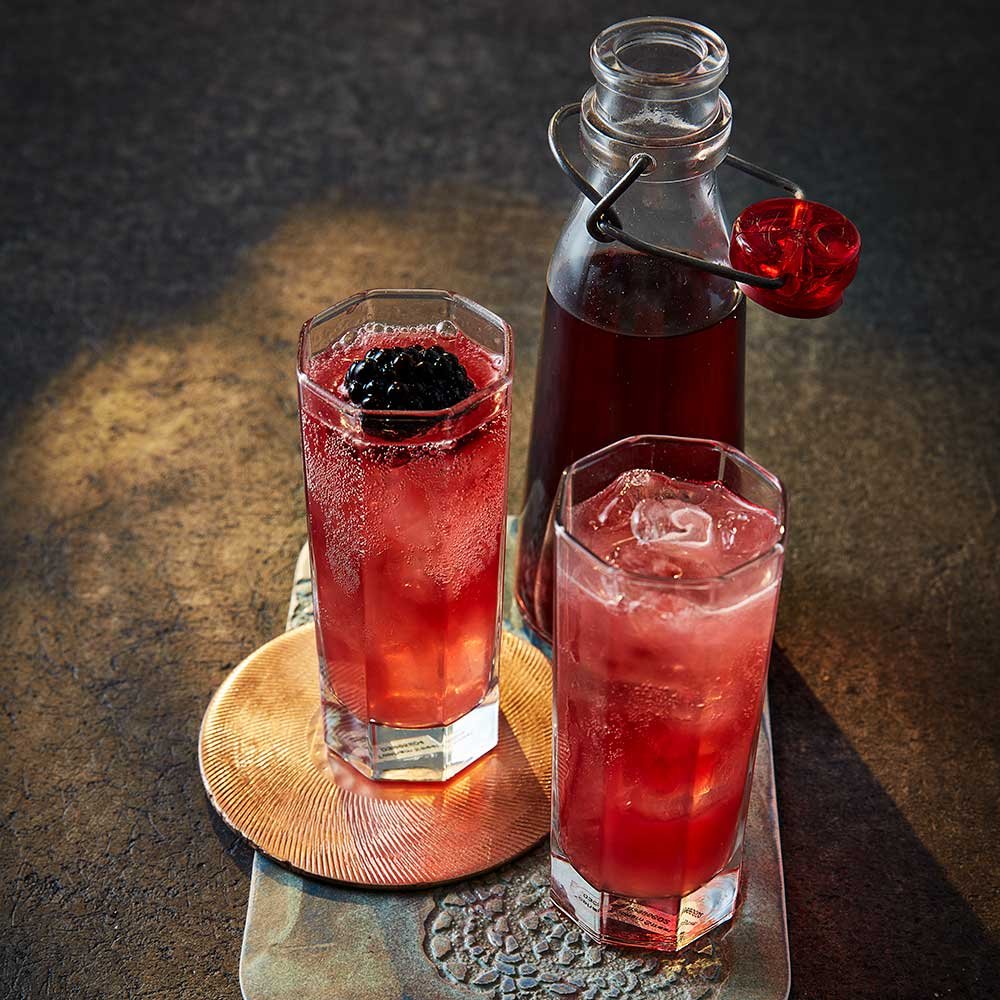 Flavoured gin is a simple and delicious way to preserve fruit. A store cupboard treat to offer unexpected guests, it's particularly good topped up with prosecco or champagne. This delectable Hedgerow Fruits Gin is from the Four Seasons Cookbook.
Elderberries
Elderberries are at their best in autumn. They don't tend to be grown commercially so prepared to forage! Look out for dark purplish-black berries handing in clusters. Ensure that elderberries are cooked thoroughly according to the recipe as they contain harmful toxins when raw.
Elderberries make a delicious syrup which you can drink, (diluted with hot or cold water), drizzle over ice cream or desserts or add to sauces for game and venison. This recipe can be found in the Four Seasons Cookbook.
Sweet & Salty Spiced Chestnuts
Chestnuts are available to buy in farm shops and supermarkets from October to December. You could also look for them yourselves – take a look at The Woodland Classroon for more details and watch the video below for tips!
This recipe can be found in our Four Seasons Cookbook. It makes a tasty festive snack – far healthier than the tub of chocolates!
Blackberry & White Chocolate Macaroons
Blackberries are found in hedgerows all over the UK in the late summer. They are a great way to introduce children to foraging, as they are easy to identify and can be eaten immediately or taken home to freeze or to bake in these chewy macaroons. This recipe can be found in our Four Seasons Cookbook.
Savour this collection of sumptuous recipes that champions British ingredients and reflects the influence of the seasons.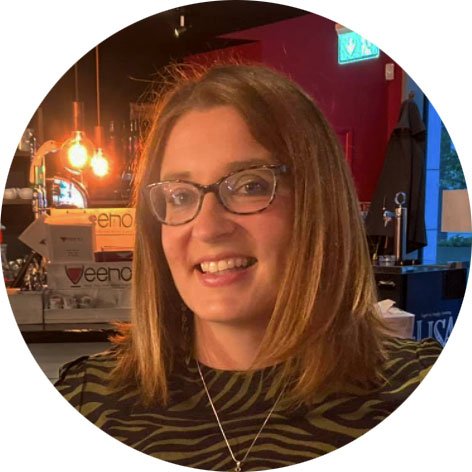 I look after communications and marketing at Dairy Diary. I'm a busy mum and love home baking and cooking for my family. In my spare time I enjoy visiting the theatre, eating out with friends and exploring the great outdoors!