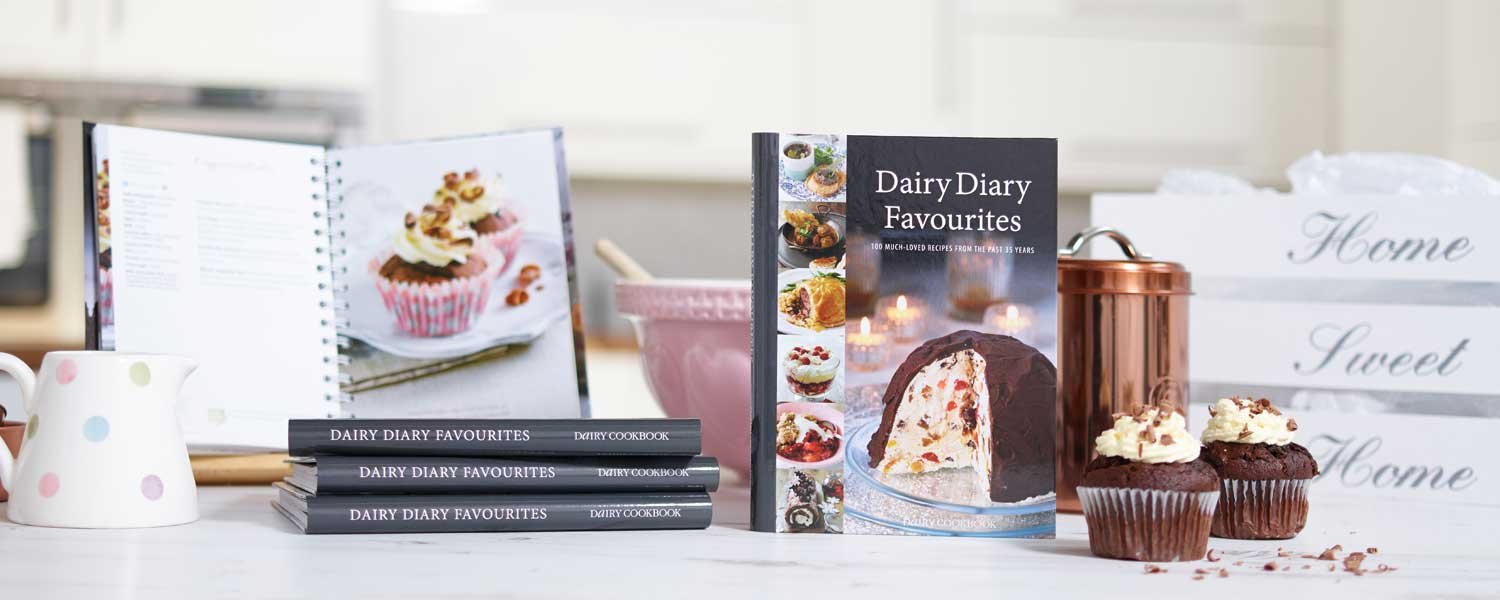 Dairy Diary Favourites
Enjoy 100 of the best recipes from 35 years of the Dairy Diary, including at least one from each edition.
From speedy weekday meals to tested crowd-pleasers, there is something for everyone in this beautiful cookbook.
Dairy Diary Favourites £8.25
Dairy Diary Favourites was published to celebrate 35 years of the Dairy Diary with a mouthwatering collection of favourite recipes.
The Dairy Diary has showcased over two thousand recipes and it has been our pleasure to bring together your favourite recipes over the years.
Favourites in the Dairy Diary office include: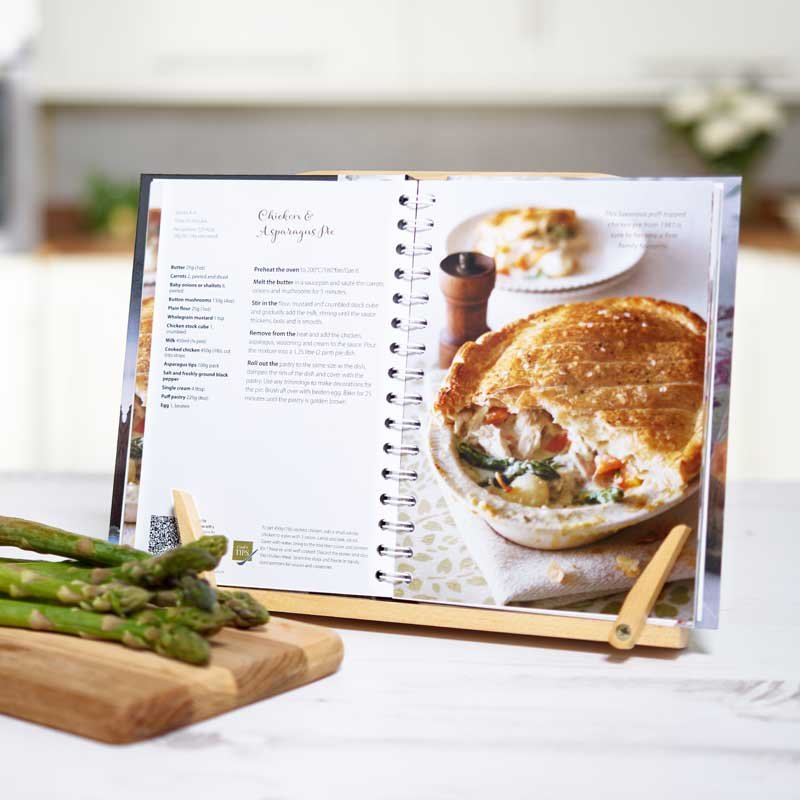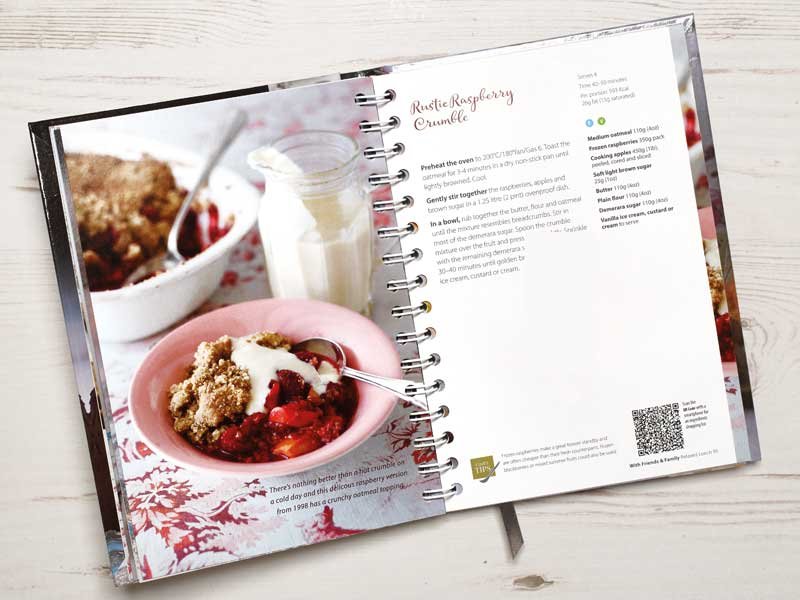 Inspiration when you need it
There's a delicious mix of traditional favourites, contemporary dishes and 'just like mother used to make' bakes. This recipe collection will inspire you to create fabulous food that everyone will adore.
From speedy weekday meals to crowd-pleasing dishes for family and friends, that will have them clamouring for more, there is something for everyone in this beautiful cookbook. Split into two sections for easy reference.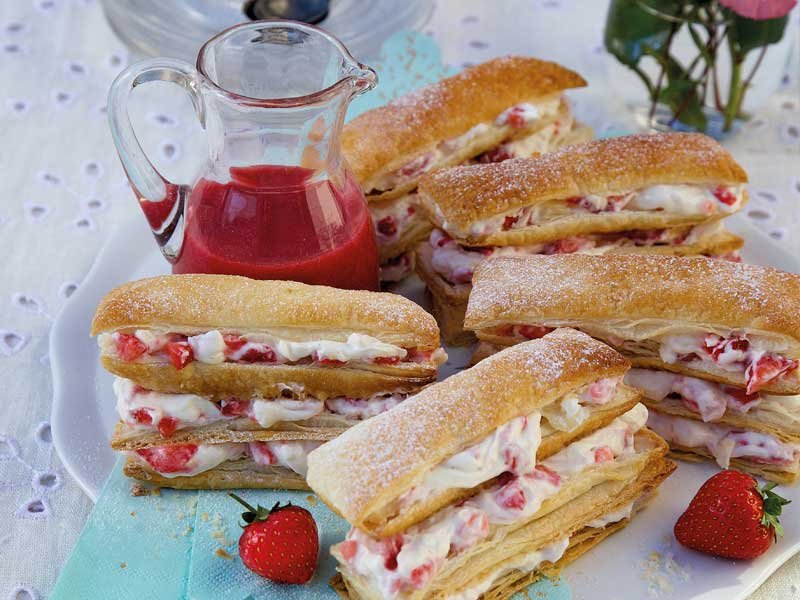 Weekday Eating: Soups & Snacks, Children's Tea & Easy Healthy Meals
With Friends & Family: Relaxed Lunch, Evening Entertaining & Great Bakes
Rediscover some of your personal favourites and find new inspiration for meals, desserts and bakes that everyone will love. Who could possibly resist Mediterranean Steak en Croute followed by Raspberry Amaretto Trifle.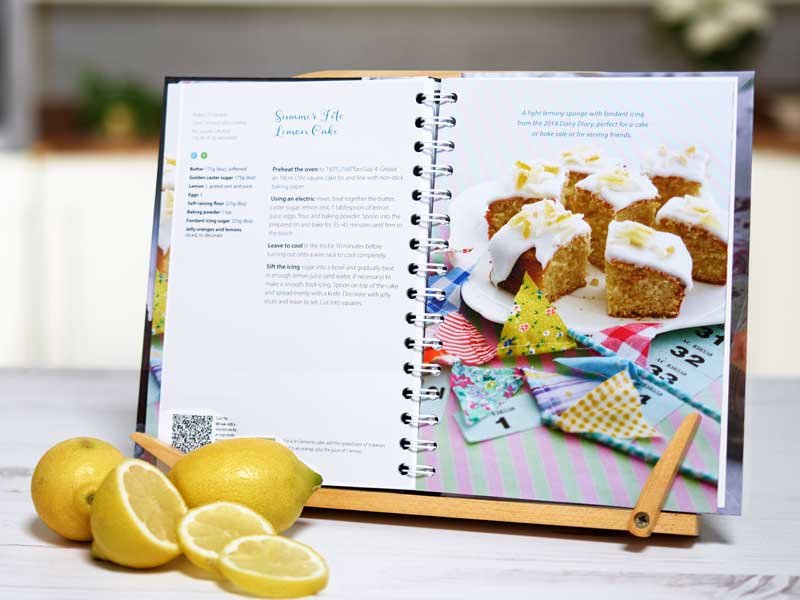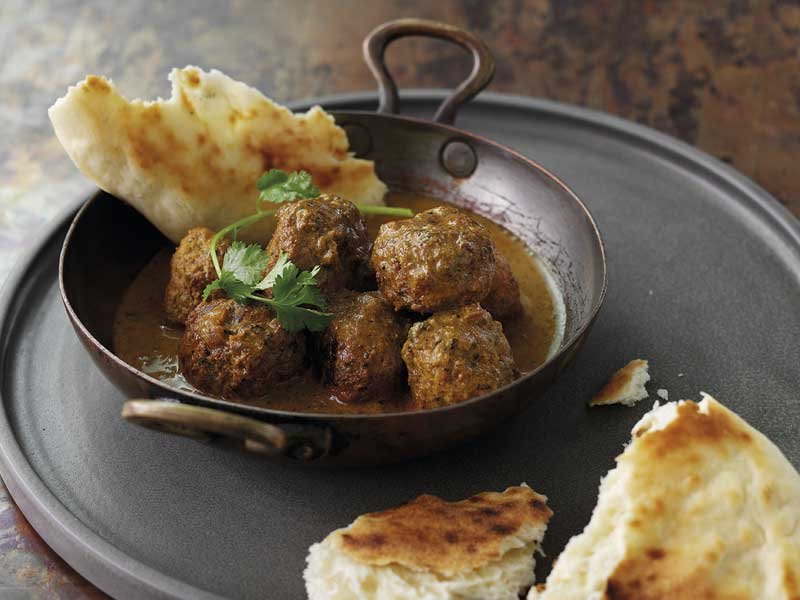 With lie-flat spiral binding, 80 stunning colour photographs, plenty of cook's tips to help you along the way, nutritional information and even a QR code shopping list – just scan the code with a smartphone and refer to the list later in the supermarket!
With many recipes suitable for vegetarians this is a practical cookbook for the whole family that you'll return to again and again.
Dairy Diary Favourites
£8.25
'From speedy weekday meals to tested crowd-pleasers, there is something for everyone in this beautiful cookbook.'