I wonder, over the past 50 years, how many people have eaten pancakes made using The Dairy Book of Home Cookery recipe?
Tired of the classic pancake, why not try some creative ways to make pancakes.
How many children scampered home from school eager for tea, excited it was Pancake Day, to be greeted by a perfect pancake cooked from this iconic book?
I still remember the excitement – the one day you were allowed a sweet treat for tea!
Pancakes were always perfect using this failsafe recipe (and they still are!)
Why not try it tonight?
Pancakes
Makes 8  
Preparation 5 mins  
Cooking 20 mins
Per portion 94 kcals, 4g fat (1.9g saturated)
Suitable for freezing
Suitable for vegetarians
110g (4oz) plain flour
Pinch of salt
1 egg
300ml (½ pint) milk
Melted butter or vegetable oil for frying
Sift flour and salt into a bowl. Break in egg.
Gradually add half the milk, beating to form a smooth batter.
Pour in remaining milk and beat until quite smooth.
Lightly brush base of a 20cm (8in) non-stick frying pan with melted butter or oil. Stand over a medium heat.
When frying pan and fat are hot, pour in 3 tbsp of batter, tilting pan to cover base.
Cook until pancake moves freely, turn and cook until golden.
Repeat with remaining batter.
Chilli Pancakes
Serves 4  
Preparation 20 mins  
Cooking 25 mins
Per portion 453 kcals, 14g fat (4.8g saturated)
Suitable for freezing
Suitable for vegetarians
1 onion, peeled and chopped
1 garlic clove, peeled and crushed
400g can red kidney beans, rinsed
415g can baked beans
400g can chopped tomatoes
2 tsp chilli powder
225g (8oz) frozen green beans
1 yellow pepper, deseeded and chopped
8 freshly cooked pancakes (see left)
50g (2oz) Red Leicester cheese, grated
Place onion, garlic, kidney and baked beans, tomatoes and chilli in a saucepan and simmer for 15 minutes.
Add green beans and pepper, cook for a further 5 minutes or until mixture is thick.
Divide filling between pancakes and fold into triangles.
Place in a baking dish in one layer. Sprinkle with cheese and grill until melted.
Crêpes Suzette
Serves 4  
Preparation 5 mins  
Cooking 10 mins
Per portion 378 kcals, 19g fat (8.3g saturated)
Suitable for vegetarians
8 cooked pancakes (see left)
50g (2oz) butter
25g (1oz) caster sugar
½ tsp grated lemon rind
½ tsp grated orange rind
4 tbsp Cointreau, Curaçao or Grand Marnier
2 tbsp brandy
Fold pancakes into fan shapes.
Melt butter in a frying pan. Add sugar, lemon and orange rind and liqueur.
Bring to the boil. Add pancakes.
Heat through, turning twice.
Warm brandy and pour into frying pan. Set alcohol alight and allow it to flame.
Serve pancakes as soon as flames have subsided.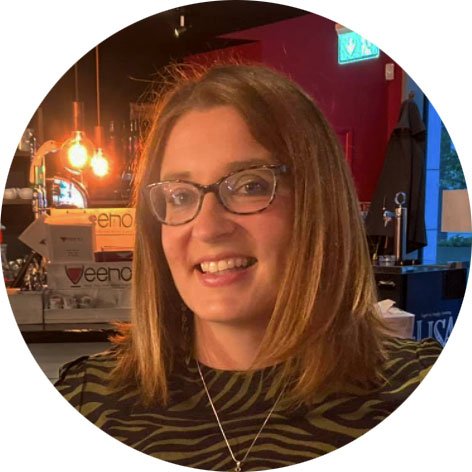 I look after communications and marketing at Dairy Diary. I'm a busy mum and love home baking and cooking for my family. In my spare time I enjoy visiting the theatre, eating out with friends and exploring the great outdoors!