Be part of the Dairy Diary team and help us to choose the 2022 cover
One of the things that I love the most about my job is the loyalty and enthusiasm of our customers.
We know that you adore the Dairy Diary and it's always a pleasure to hear your anecdotes and stories.
That's why it's so important to me to get you involved in its creation.
If you have just a few minutes spare, please would you fill in the brief questionnaire to choose the cover for the 2022 Dairy Diary.
As a thank you we will send a beautiful bouquet to one lucky participant
So make sure you leave your email address!
Thank you so much!
Keep safe and well.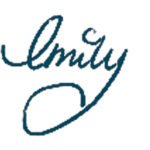 Survey link: https://surveyhero.com/c/dairy-diary-2022-cover-survey

I post a blog every week featuring food, family and fun. There are lots of useful household tips, crafty ideas, giveaways and delicious recipes that I think you will find irresistible.